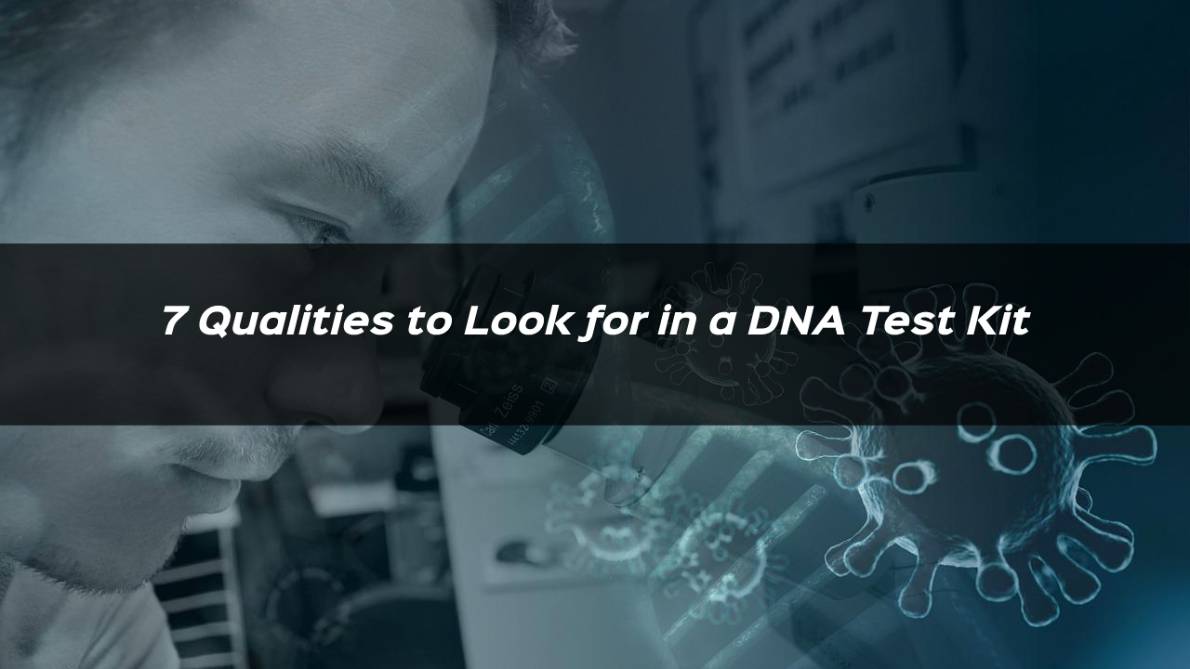 7 Qualities to Look for in a DNA Test Kit
Curious about your ancestry? Or, maybe you'd like to find out if you're the parent of a child. If so, today's innovations in DNA testing make it easier to unravel genetic mysteries. However, you may find it difficult just to know where to begin, especially when reviewing at-home DNA test kits.
Before you embark on your search for an at-home testing kit, you need to learn more about the testing and what to expect. The kit you choose should offer reliable results – results that make you feel confident.
How to Make a Selection for a DNA Testing Kit?
Today, you can go online and buy a DNA testing kit from a local accredited lab. Simply follow the testing process online and receive the results by email. There's nothing difficult about the protocol.
The testing offers an easy and affordable way to access genetic proof about your biological and family history. You can find out more info online as you conduct your research in making a test selection.
The Criteria You Need to Review When Choosing a Kit
Use the criteria below to narrow down your selection for a DNA test kit.
1. A Wide Selection of Kits
When choosing an at-home DNA test kit, it's helpful to choose from a wider selection of kits. While some kits are used to figure the parentage of a child, other kits will help you learn more about the biological ties with other members of your family.
2. The Accuracy of the Results
Some kits offer more precise results than other kits. Highly accurate kits give you stats that parallel with current scientific findings. Most kits provide information on genealogical details as well as health risk information. To ensure the best results, choose a kit that guarantees 99.99% accuracy.
3. The Cost of the Kit
You should be able to pay a minimal cost to use the kit, especially if you're seeking to perform DNA testing outside a clinical setting. A reasonably priced kit should not be over $200.
4. The Company's Reputation
When you choose an at-home kit, it should also be one from a company you trust. What kinds of testimonials are given about the kits and is the company well-known nationwide?
5. The Kit's Lab Accreditation
The lab from which you buy the kit should be an AABB accredited testing lab. This means that the American Association of Blood Banks has given its approval to the lab. After receiving this credential, the lab has to go through an on-site assessment phase every two years to maintain its standing.
6. The Length of Time for Processing
Once you use the swab test at home and send in the collected samples, you should receive your lab results fairly quickly – in about 3 to 5 business days.
7. The Ease of Taking the Test
If you're taking the test at home, you also want to ensure that you're taking a user-friendly test – one that is private, discreet, and verified. Find a test provider that supports your privacy and does not require an ID, such as a driver's license, to buy and take the test.
Do Your Due Diligence
Are you seeking answers to your genetics or heritage? If so, you'll need to do your due diligence when taking a DNA test. The type of kit you choose is important, as it can hold a great deal of information that is relevant to you legally, medically, and personally.