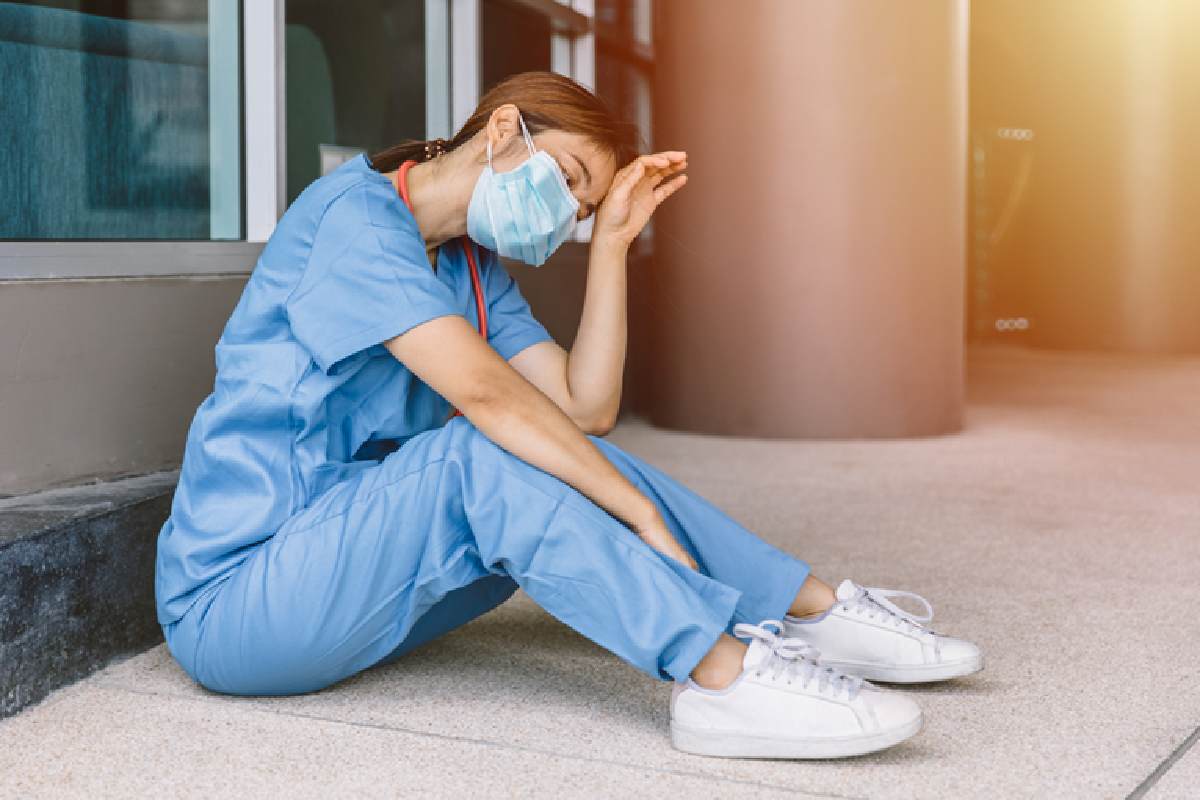 9 Best Scrubs for Warm Weather
You wear your scrubs for work. If you're working, you're bound to get hot! Whether it's because of the temperature itself or the situation at hand, this is likely a constant in your role no matter what it is. With the warm weather, though, comes a whole new level of struggle to stay cool and keep from sweating — unless you know HOW!
Wearing Your Scrubs in Warm Weather
Your base layer is important —  even in the summertime! Most people think that a good base layer is for the winter weather to keep warm, but it's to help you regulate your body temperature by absorbing sweat and drying out quickly, along with preventing sweat stains to keep you as collected as you are cool. When it comes to wearing scrubs in warm weather, keep this in mind and consider adding tank top and t-shirt-style undershirts under your cute scrub tops to keep cool. Under your bottoms, consider adding a comfortable pair of bicycle shorts. Aside from this, having breathable, comfortable and absorbent bras, underwear and socks at your disposal will be highly beneficial!
Modern moisture-wicking materials go a long way as well. While there are scrub sets made in these materials, they're not as ideal in this form. Instead, incorporating these fabrics in your undergarments and underscrubs is the way to go! As we move onto fabrics, though, you may be wondering …
Which Fabrics Are Best for Warm Weather?
There's only so much that your base layer can do to cool you if you're wearing thick heavy 100% cotton scrubs. Likewise, your base layer doesn't make you immune to dress codes and projecting a professional image, so you can't go too thin or too sheer with your scrubs either. Instead, consider investing in lightweight scrubs made out of blends that incorporate cotton, polyester and small amounts of spandex or bamboo that look as good as they feel. Along with these specific fabrics, it's always a good idea to look for pieces that boast stain-resistant, antimicrobial and anti-odor qualities — especially if you perspire heavily!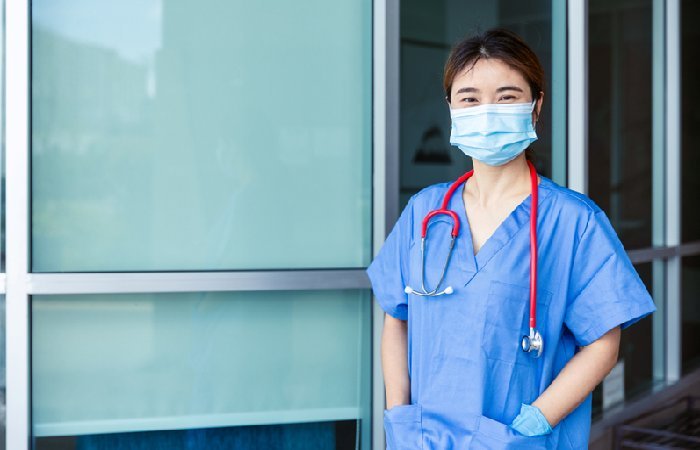 Specific Scrub Styles for Warm Weather
Once you know what fabrics to look for, you'll want to find them in the right styles. After all, the mix of materials above won't do you much good when it's warm if it's been made into a set of lined longsleeve scrubs. Finding  scrubs for women in styles for summer will be the key to cooling down, so consider specific styles like:
Classic style scrubs, which boast a looser fit and as a result, allow for improved airflow. The feeling of fabric on your skin and any added restriction to your movement will have you heating up fast. Classic-fit scrubs, however, tend to have roomier armholes in the tops and looser fits on the thighs, hips and butt that will combat this better and be particularly beneficial on hot days.
V-neck scrub tops, as any little extra openings make all the difference, and v-necks will most often provide you with the most exposed skin possible while still being appropriate.
Round neck scrub tops often feature accents on them like corset-style string lacing, zippers or buttons. Not only do these allow you to respectfully recoordinate with the heat and open up your top a little more, but even when done up fully can allow for improved airflow and breathability — along with looking fantastic!
Scrub tops with special sleeves like curved sleeves, capped sleeves, tulip sleeves or otherwise will allow for increased skin exposure (while still being appropriate) and improved airflow where it's extra important. While it may not seem like much, it's a special little feature that will mean a lot of added comfort.
Scrub tops with button (or snap) front closures will allow you to open up your top a little more when needed and allow for improved airflow and breathability even when fully buttoned — similar to round neck scrub tops with special features, only with an even more noticeable effect!
Jogger style scrub bottoms are always a good option to keep cool, thanks to the fact that you can pull them up slightly to create shorter capri style scrubs while maintaining your professional appearance or drop them down when you need a bit more warmth in the early mornings or evenings. Along with this, jogger scrubs for summer are as easy-breezy stylish as they are extra-breezy with airflow.
Low-rise scrub bottoms, as we've seen with most of these pieces, cover less skin to make as much of a difference as possible. When we get hot, it's a natural initial reaction or desire to lift and fan your shirt — and while you can't do this at work, you can limit how much fabric you have layered on top of your skin on your core.
Vented scrubs, whether tops or bottoms (or both) will make a VERY noticeable difference in warm weather! No matter what style of scrubs you like, certain brands are sure to make them with additional side vents at the hems.
Cold patterned scrubs, while they may not make a physical difference, may provide you with some psychological relief — and your patients will likely love them too! From scrub pants with popsicles or simple scrub shirts in cold shimmery colors, the subtle cooling effect in your brain may even benefit your body. Along with that, many summer patterns (for instance, popsicle patterns) tend to be featured on thinner summer style scrubs!
Keep Your Cool
It's important to remember that there's only so much your clothing can do for you — and only so much that it's doing TO you. The combination of warm weather, stressful situations, all-day hustle and hard work would make you sweat no matter what you were wearing, so make sure you're addressing the problem internally as much as you are externally. Eat refreshing meals and snacks that have high water content. Drink water whenever you can. Keep the hair on your head tied up off of your neck (or in a scrub cap) and your facial and body hair limited. Learn how to move in the most efficient ways — whatever you can do to make a difference! It's the small things that will make the biggest differences of all when it comes to keeping cool — and luckily, as we all know, you don't have to sweat the small stuff!