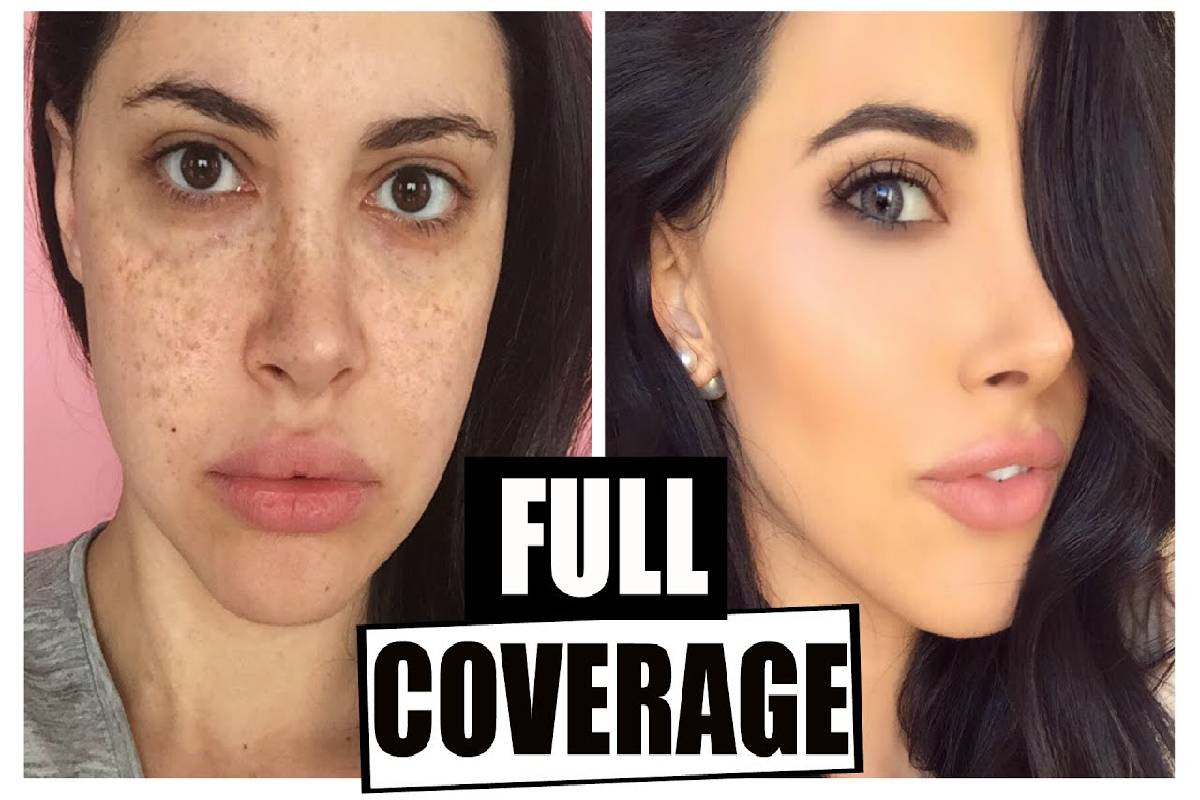 Best Full Coverage Foundation – Best Makeup Foundations On the Market
Best Full Coverage Foundation
Do you want to know what the best full coverage foundation is? One of the most complicated tasks.
Is to find a base that perfectly matches our skin tone and texture, so not just any product will do.
What makeup base to choose?
There are many types of makeup on the market, depending on their texture. Tone, and the effect you want to achieve on your skin.
It does not matter what type it is, because the most important thing is to choose 1 that blends with your natural skin tone and texture.
To cover all the imperfections of the face without giving up a look that is as natural as possible.
Although many types depending on their texture, the best makeup bases are usually liquid, since they are easy to apply.
They adapt better to any skin, and they typically come with a wide variety of shades to blend with all skin types.
They also tend to adhere better and have a longer-lasting effect. However, it also exists in cream, mousse, compact, powder and stick formats.
How to apply foundation?
First of all, the first thing you should apply is a makeup primer or primer. This product will help to prepare and unify the skin so that the foundation sets better, providing a longer duration to your coverage.
When you have applied the primer, it's time to use the makeup base. If it is liquid, it will be enough for you to distribute a few drops in different parts of the face.
And then distribute it over the face covering the face. Either with your fingers, a specific brush or with the use of a sponge or beauty blender.
The same can be done with the mousse or cream formats. If it's powder or compact, use a brush to spread the foundation over your face.
Best Makeup Foundations On the Market
But these tips on how to choose it or how to apply it will not help much if you choose a makeup base that is not effective.
That is why we have made a selection of which are the most recommended coverages, with which you will be sure.
1. Fenty Beauty Pro Filt'r Soft Matte Longwear
One of the best makeup foundations of recent times is Rihanna's cosmetics line, which has become a favourite of users worldwide.
That adapts to any skin tone since it comes in no more and no less than 40 different shades of makeup.
It works on all skin types and offers long-lasting full coverage, leaving a smooth finish without any shine.
2. MAC Studio Fix Fluid
Another favourite foundation is MAC's Studio Fix Fluid, an infallible mattifying foundation.
Though it works well for altogether skin types, it is ideal, especially for oily and combination skin. This foundation offers high matte coverage and also comes with SPF15 protection.
3. Chanel Les Beiges
Another of the best makeup bases you will be sure of is the classic Les Beiges de Chanel. This coverage is perfect if you are looking for a natural, good- looking look without the need for much coverage.
It is a very light foundation with an impeccable finish. You can find it in both liquid, powder or compact format. The only downside is that it doesn't originate in much variety of shades.
4. Too Faced Born This Way
Another big favourite is the Too Faced brand foundation, Born This Way. As its name indicates, it will seem that you were born with that perfect skin that it leaves.
Its coverage hides imperfections very well but leaves a very natural appearance. It contains coconut water to hydrate the skin, but it is not greasy at all.
5. Urban Decay Naked Skin Weightless Ultra Definition
This Urban Decay liquid makeup base is another of the best you can buy to ensure good results.
Leaves a semi-matte finish and a lot of luminosity on the skin, so that it looks radiant. It also comes in a wide variety of shades, adapting to all skin types.
6. Lancome Teint Idole Ultra Wear
This makeup base is perfect if you are looking for a fresh and long-lasting finish, as it promises up to 24 hours of duration without imperfections.
It works well with all skin types and creates an even but natural coverage.
7. L'Oréal Paris Infallible 24H-Matte
It is another of the best options if your skin is somewhat oily since it has a perfect mattifying effect. Like Lancome's predecessor, L'Oreal's Infallible foundation promises long-lasting makeup fixation.
8. NARS Sheer Glow
If you have dry skin, 1 of the best foundations you can buy is Sheer Glow from NARS. It has a moisturizing effect and adds a lot of shine to the skin, with a very natural radiance finish.
9. BECCA Aqua Luminous Perfecting
BECCA's Aqua Luminous Perfecting Foundation is another perfect purchase option if you look for low coverage or a very natural effect. Leaves an even skin with a very soft and light range.
10. Make Up For Ever Ultra HD Fluid
Make Up For Ever Ultra HD Fluid is another of the best full coverage foundation for a non-make-up or second-skin effect.
It has excellent coverage for a natural and uniform finish, and it also adapts to all types of skin tones.
Also Read: Best Eyeshadow – 7 Good and Long-Lasting Eyeshadow Brands