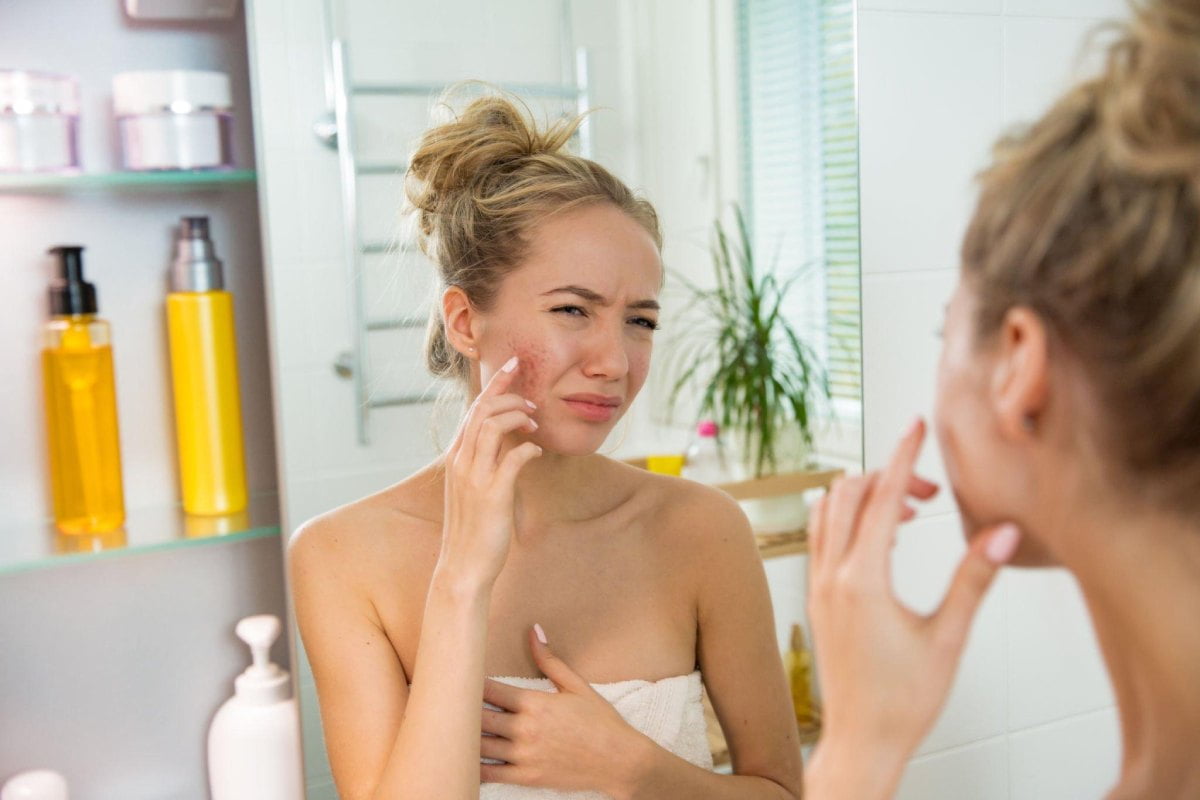 How To Combat Teen Acne The Right Way
Blame it on the hormones, but acne affects almost every teen at some point in their lives, and it's something that most teenagers have to deal with at one time or another. It can be embarrassing, make you feel like you don't fit in, and it certainly isn't pleasant to look at.
But as they say, with great power comes great responsibility; this is a problem you can easily get rid of if you're willing to take responsibility and put in the effort to take care of your skin properly.
Teen acne treatment starts with using products that are tailored specifically for those suffering from breakouts. You should try out one such treatment designed to help not only heal existing breakouts but also prevent future ones from forming.
Choose an effective treatment kit.
The 3-step acne treatment kit is a perfect way to fight acne and get that perfect skin. Each kit contains a T-blast Foaming Cleanser, Z-Blast Serum, and Calming Moisturizer. T-blast Foaming Cleanser is an effective cleanser that removes all makeup, dirt, and oil while leaving behind a refreshing, tingling sensation.
Z-Blast Serum is a product that treats your acne by killing bacteria found deep within the pores while strengthening your skin's natural barrier to prevent future breakouts. It also reduces inflammation, redness, and irritation thanks to ingredients like aloe vera extract and tea tree oil.
Finally, the Calming Moisturizer can be used after washing with T-blast Foaming Cleanser to seal moisture and ensure the skin doesn't dry out. All three products work together to create the perfect teen acne treatment for anyone who wants a fresh new face without pimples or scars.
Use it twice a day.
It is key to keep your skin clean and hydrated. Use the T-blast Foaming Cleanser to cleanse your skin thoroughly. Then use the Z-blast Serum to clear up any breakouts and calm your skin. Once you've applied both of these products, finish off with the Calming Moisturizer for optimal results. This 3-step acne treatment kit is designed for all skin types, so it will work great no matter who you are or what type of complexion you have. But it's best if used less than twice daily for a significant result.
Don't use makeup if you have active acne.
When you have active acne, it can be tempting to use makeup to cover up the blemishes. While this may seem like a good idea, it has the opposite effect: makeup clogs your pores and worsens your acne. Instead, find a 3-step acne treatment kit that works for your skin type and eliminate any impurities using the T-blast Foaming Cleanser.
Work on healing your acne from within with Z-Blast Serum, which contains vitamins and antioxidants. Finally, use Calming Moisturizer or other soothing products to combat any inflammation or redness left over from breakouts. Then apply a light foundation if you want to cover up imperfections.
Ask a dermatologist for help.
Teenagers have acne for a reason. It is common to have acne as a teenager, and it usually goes away independently. Asking a dermatologist about treatment will help you decide what treatment plan is best for you. On failure of a treatment kit, the doctor may suggest prescription medications or other treatments that may need to be done in the office.
Final Thoughts
The right skin care can improve your complexion and make you feel more confident. If you have acne, it's important to use products designed for teens as they will have ingredients specially formulated to combat acne. With the tips mentioned above, you should have a better idea of how to tackle your teen acne. Use these methods with a 3-Step Acne Treatment Kit from T-Blast Foaming Cleanser to Z-Blast Serum Calming Moisturizer and see how great your skin will look in no time.