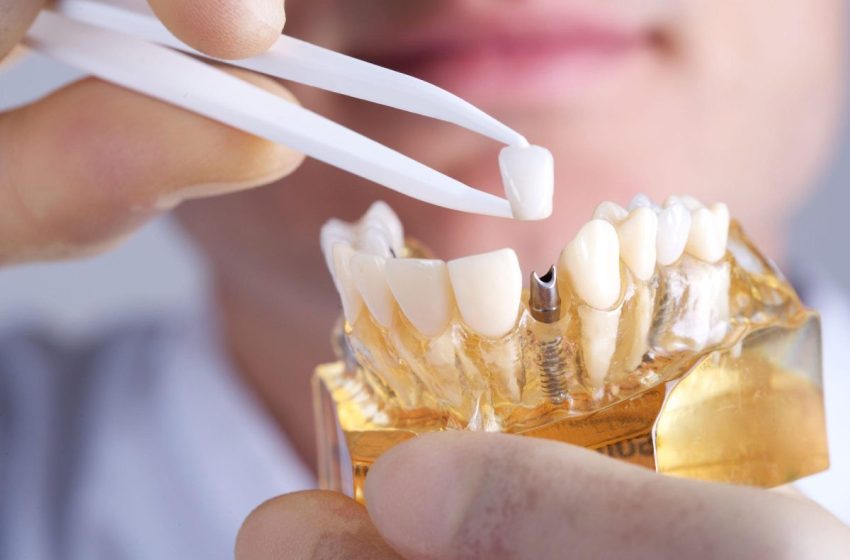 Dental Implant-Supported Replacement of Traditional Crowns and Bridges
Replacing failing dental crowns or bridges with dental implants is a significant decision, and it's important to assess several factors before making that choice and consider all on 4 dental implants.. Here are some key considerations when deciding whether to replace a failing crown or bridge with dental implants:
Evaluation of Existing Dental Work: A thorough examination by a dentist or prosthodontist is essential to assess the condition of the existing dental crown or bridge. They will evaluate factors such as the integrity of the restoration, signs of wear or damage, and the health of the supporting teeth and gums.
Jawbone Health: Dental implants require a sufficient amount of healthy jawbone for successful placement. X-rays and diagnostic imaging will help determine if the jawbone is suitable for implant placement. In cases of bone loss or inadequate bone density, bone grafting may be necessary before implant placement.
Condition of Adjacent Teeth: The health and condition of the natural teeth adjacent to the failing crown or bridge are crucial. If these teeth are compromised or require extensive dental work, it may impact the decision to proceed with dental implants.
Long-Term Goals: Consider your long-term dental health goals. Dental implants offer several advantages, such as stability, durability, and preservation of adjacent teeth and bone. If you want a long-lasting and reliable solution, dental implants may be a suitable choice.
Aesthetic Concerns: Dental implants can provide a natural and aesthetically pleasing appearance. If the appearance of your smile is a significant concern, dental implants may offer superior cosmetic results compared to a failing crown or bridge.
Maintenance and Care: Dental implants are relatively low-maintenance and can be cared for like natural teeth through regular brushing, flossing, and dental check-ups. Consider whether you prefer a solution that requires minimal maintenance.
Cost Considerations: Dental implant treatment can involve higher initial costs compared to replacing a crown or bridge. However, it's essential to weigh the long-term benefits and cost-effectiveness of dental implants, considering their potential longevity and reduced need for future replacements or repairs.
Consultation with a Dental Professional: It's advisable to consult with a dentist or prosthodontist who specializes in dental implants. They can provide a comprehensive evaluation, discuss your specific case, and present a treatment plan tailored to your needs and goals.
Ultimately, the decision to replace a failing crown or bridge with dental implants should be made in consultation with a dental professional. They can help you understand the options available, assess your oral health, and guide you toward the most appropriate treatment plan for your individual circumstances. Dental implants can offer a long-lasting and functional solution for tooth replacement when carefully considered and planned.