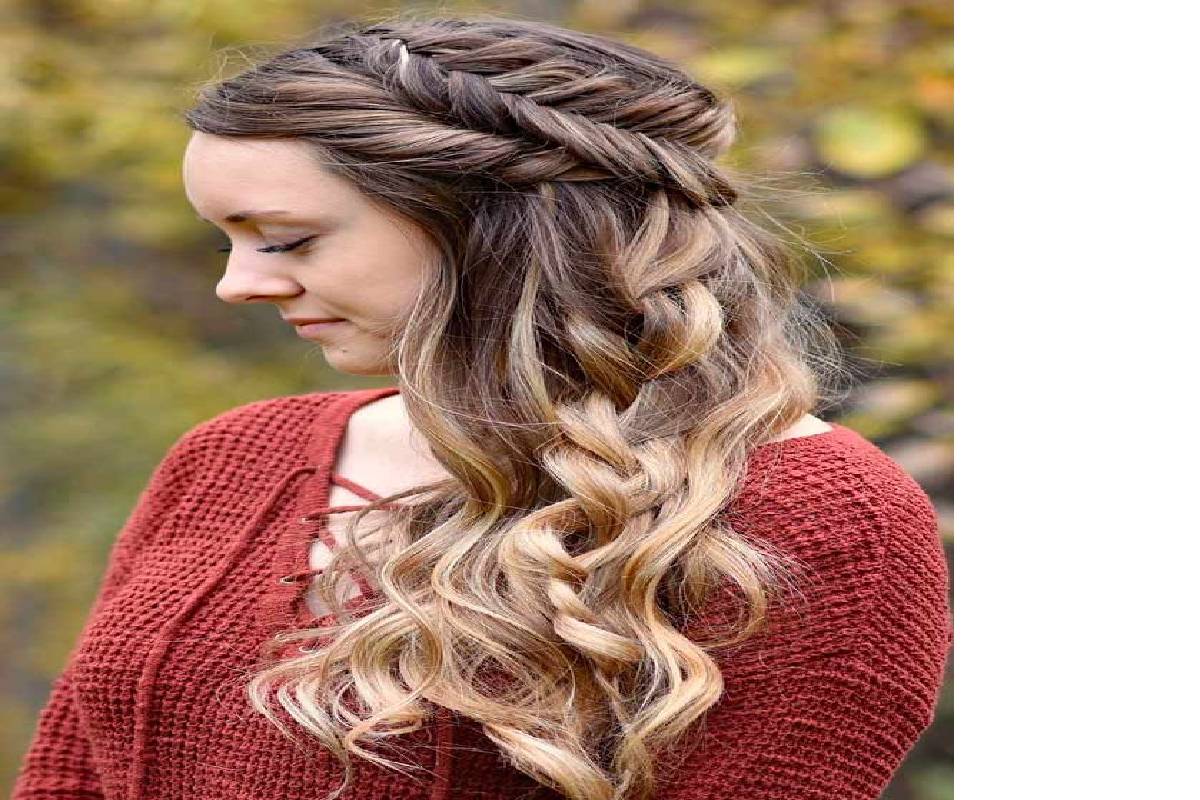 Hair Styles For Women – 9 Best Hairstyles For Women
Hair Styles For Women
Hair styles for women arm yourself with hairpins, thin rubber bands, daring barrettes, hairspray, and hair gel because you're going to want to try them all.
1.Flipside hair
We are still freaking out about this solution because of how simple and effective it is to give any hair another look, regardless of its length.
Our trick is to blow dry your hair with a central part and when it cools, toss your hair to the side with your hands, spraying the roots with a little hairspray.
2.Curl crest
This hairstyle drives us crazy because of how simple it is to do and how attractive it is.
When you have such a closed curl, you have to gather the hair upwards, leaving the central area loose as a ridge. Spectacular.
3.Waterfall braid
The hair length does not influence much in a hairstyle like this that is a waterfall braid.
It is doing the same as a classic Dutch braid, but when the top section is picked up and braided, it falls.
4.Low ponytail with a braid
The half manes also allow French, Dutch, herringbone, or even more elaborate braids.
And, when they are making from the roots, they can send in a low tail that is so cute.
5.Messy semi-picked
Semi-updos are always a good option, even with a bob like this with bangs.
You can make them as a ponytail, a bow tie, or put on a clip, for example.
6.Wavy bob
One of the significant advantages of bob cuts is, they can always be curled and given beautiful no matter how short they are shaping.
This one, with open bangs, is just perfect.
7.Curly ponytail with bangs
Do you have very frizzy hair?
Then you can try a mid-length ponytail like this one where you leave the bangs loose and tip them slightly.
It is fundamental, but if you add a scrunchie type scrunchie, you will earn many points.
8.Spiky pixie
If you want to give your old pixie a hard touch, put it on end! There is no easier way to take a few years off your look.
9.Micro pigtail
Do you have short hair?
It does not matter. You can make a ponytail even if you do not get all the hairs.
It is very chic and is ideal for achieving comfortable and sophisticated looks.
Also Read: Daith Piercing – Piercing that Will Help you From a Migraine.