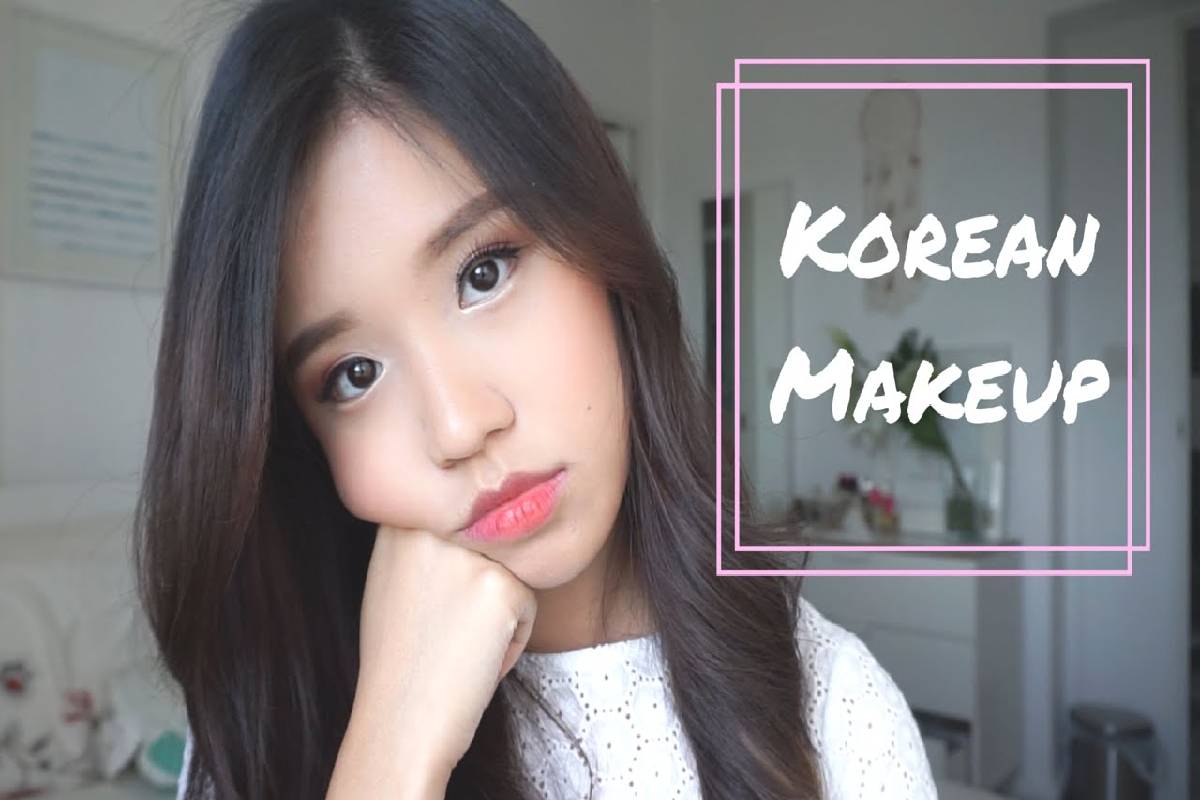 Korean Makeup – Features, Eyes, Lips, and More
Korean makeup
Korean makeup is mainly characterized by being discreet and natural. A slightly different parameter that presents the Western makeup, more familiar with the use of bright colors.
HOW KOREAN WOMEN PUT ON MAKEUP?
Korean makeup helps highlight and enhance the fine features of their face and skin.
However, the colors they use are not fancy or flashy. So how do Korean girls put on makeup?
The answer is simple, always looking to use natural colors, neutral colors. Which are applied strategically to hide imperfections and get the most out of the face.
Korean makeup is subtle, highlighting facial features without having to resort to fancy shades or extreme makeup.
Sometimes, they can use more daring colors such as green or purple, but they tend to look for simplicity in general.
And it is no surprise that simplicity is a basic pattern of beauty, as it is also demonstrated by how they dress.
In general, sober colors are used, even if it is summer and the most striking colors. Usually appear in accessories such as bags, shoes and other types of accessories.
It is also curious that they sometimes wear colored contact lenses. Most Korean women have dark eyes, so they get a more fun image using these types of glasses.
Next, we are going to explain the main features and characteristics to achieve a natural Korean makeup:
1) EYES:
Korean women try to bring a feeling of greater openness to their eyes, trying to achieve the effect of a rather almond shape.
Their eyes are usually rather small and their eyelashes thin, with which they use different techniques to "enlarge the eyes".
For this, it is important to take care of the appearance of eyebrows and eyelashes.
It is recommended to have your eyebrows well plucked since Korean girls tend to have thick and straight eyebrows, almost noarch.
To shape the eyelashes, an eyelash curler can be used.
Another factor to consider is not overloading the eyelids with makeup and using shadows with a little color.
In this way, the image of lightness and simplicity is still maintained. In general, in Korean makeup rituals, the lower eyelid is not usually painted.
Black or brown eyeliner is used as close as possible to the eyelashes, mascara and a little highlighter in the tear duct.
In the final part of the eye, the eyeliner is usually extended outside the eye's edge, slightly bending the line upwards (creating a kind of wing shape).
Black mascara is used, do not abuse and you only have to apply it to the upper eyelid.
If used transparent or brown, it can be used on both eyelids, but not without abuse.
2) LIPS:
The beauty ritual, in this case, is contrary to that of the eyes. That is, they try to give it a smaller shape, blurring the edges of the lips.
The inner part of the lips is especially highlighted, generating a more blurred shape at the ends.
It can be achieved by using a lip brush and neutral lipstick. A cherry-like color can be very flattering too.
You can also apply glitter in this central part to further highlight the makeup in this area.
3) KOREAN MAKEUP ON THE FACE:
After applying all the products, an attempt is made to achieve a matte finish.
Within the range of Korean makeup products, products are often used to hide imperfections.
A first step would be the use of the famous BB Cream. The initials BB correspond to the words "blemish balm" or balm intended to treat skin blemishes.
The functions of BB Cream are different, from correcting imperfections, hydrating, protecting the face from the sun, etc.
They provide a smooth color and are less thick than the typical makeup product for the face.
BB creams are a star product in Korean cosmetics since they provide multiple skin properties in the same effect.
Anti-wrinkle, moisturizing, includes sun protection factor, gives color to the skin, is anti-stain and nourishing, etc.
An extra point to save in mind is to use Korean makeup with pink tones in the blush.
It does not have to be only a pink color, but it should be a soft tone, whatever colour you choose.
Don't forget to use the compact powders after using the foundation.
Apply an illuminator in different areas of the face can help bring more light to the front.
It can be applied to the forehead, chin, bridge of the nose, or the cheeks' upper area.
Remember that the result of all the products you apply is to get a beautiful and healthy-looking face, not overloaded and very natural.
Also Read: Chin Acne – Identify the Cause, Study Your Lifestyle, and More