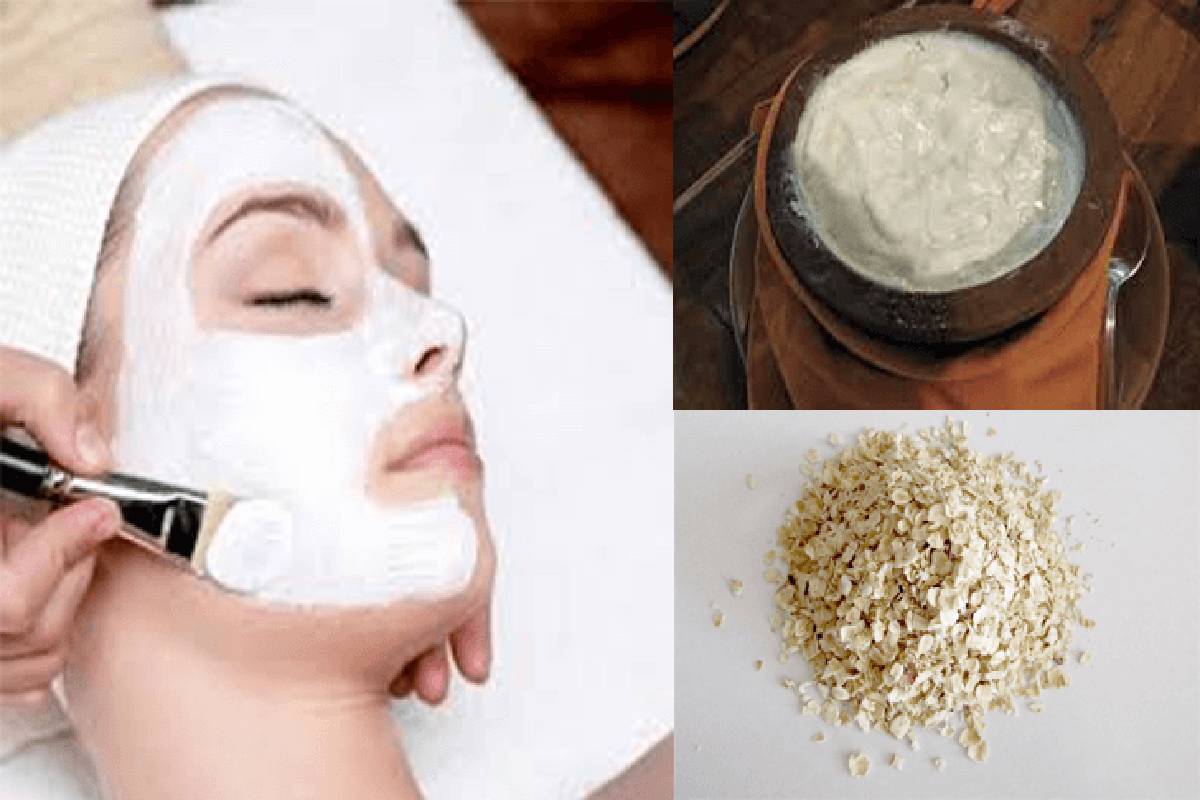 Oatmeal Face Mask – Benefits, Oatmeal and Honey, and More
Oatmeal Face Mask
The oatmeal face mask has become a widely used and quite effective beauty treatment.
Due to the large number of nutrients and properties that it provides both to the skin, to the hair and the face.
What is the oatmeal mask for Benefits?
The benefits of the oatmeal mask are varied and have an almost immediate effect. It usually provides softness and deep cleaning in the skin case while it adds shine and better manageability to the hair.
Read on and discover each of the benefits according to the area treated.
For the face:
It is excellent for keeping the face clean, ridding it of dead skin and impurities. Thus making it look much smoother and brighter.
For the hair:
If what you are looking for is to show off hair with a lot of shine and softness, this mask works wonders. It also helps you fight dandruff and dry scalp.
For oily skin:
The oatmeal mask affects quite similar to that of rice water in terms of oily skin. It significantly reduces excess skin fat, leaving only the fat necessary for the skin to look healthy, clean and hydrated.
For pimples:
Surely you have already heard before that one of the main factors responsible for acne's appearance.
Pimples and blackheads are excess oil since it clogs the pores. However, there is also makeup, pollution and dead cells.
If you want to end this problem, I invite you to try the oatmeal mask. It works as an exfoliant.
That is, it frees your face and skin from all kinds of dirt, dead skin and excess oil, as I mentioned before.
How to make an oatmeal mask?
The preparation of the oatmeal mask is a fairly simple and comfortable process, which you can carry out from the comfort of your home.
Next, I show you the correct way to do it and apply it; I will also share other recipes based on oats that will greatly affect your skin and hair.
Oatmeal mask
To achieve the results mentioned above, follow the steps below.
In a deep bowl, add two tablespoons of oatmeal and six tablespoons of warm water.
Mix very well until it is incorporated and you get a thick homogeneous paste.
Wash your face with plenty of water, and then apply the oatmeal mask with your fingertips using gentle massages.
Please leave it to act for 20 minutes and finally remove it with warm water.
Repeat the procedure twice a week.
Oatmeal and honey
This mask achieves each of the effects above. You also get natural shine and greater softness on both hair and skin thanks to the presence of honey.
Combine two tablespoons of oatmeal and one of honey in a container.
Stir well until you get a uniform mixture.
Apply on the clean area, giving circular massages.
Leave on for 20 minutes and finally rinse with enough water, trying not to leave any mask remnants.
Oatmeal and lemon
This option is great if you have spots on your face either due to the sun or age.
What I mean by this is that by applying this mask, you eliminate the dark spots on your skin while preserving its softness, elasticity and natural shine.
Add one tablespoon of oatmeal and three of lemon juice to a deep container.
Mix until both ingredients are incorporated.
Once the mixture is ready, apply it to the face or skin while it is clean.
Leave on for 20 minutes and remove completely with plenty of water.
You must wear this mask at night or in a place where you do not contact the sun. Since having lemon can stain your skin.
Oatmeal and yoghurt
Both ingredients provide similar properties and nutrients to skin and hair, from deep cleansing and hydration to softness, shine, and excess oil reduction. The results will be noticed from day one.
Combine a tablespoon of oatmeal with a tablespoon of natural yoghurt, stir until completely incorporated.
Apply to the area to be treated while being clean. In the case of hair, try to moisten it beforehand and remove excess water.
Please leave it to act for 25 minutes and finally remove it with plenty of water.
Repeat once or twice a week.
Oatmeal and egg
This mask is especially recommended for people with oily skin. It helps remove excess sebum, leaving the skin clean and free of impurities.
Add a tablespoon of oatmeal and a beaten egg to a container.
Stir until you get a uniform cream.
Apply to the skin or face with the help of your fingers, providing gentle massages.
Let stand for 25 minutes and remove with plenty of water, repeat twice a week.
Oats and sugar
It is an excellent alternative to keep the skin exfoliated. It helps you remove all kinds of dirt, dead cells, impurities and extra grease.
Mix one tablespoon of oatmeal, one tablespoon of sugar, and 1/4 glass of water until you get a semi-thick paste.
Wash your skin very well and apply gently so as not to hurt it.
Wait 30 minutes and finally rinse with plenty of water.
Repeat the procedure once or twice a week, no more.
How to use or apply an oatmeal mask?
As you have seen, the application and preparation of the oatmeal mask is an extremely simple procedure.
Once you have the required ingredients, mix, apply and let it act.
In general, the masks are applied for a short period between 10 to 30 minutes, depending on the need.
In the hair case, I recommend that it be damp but without excess water, apply the mask and gently massage the scalp. Once the time is over, rinse very well, removing all the rest to avoid dandruff formation.
Also Read: Blue Shampoo – Uses, Tinting Your Hair, and More
Also Read: Ridges In Nails – Causes, Malabsorption, and More