5 Stylish Graduation Outfit Ideas for High School or College
Stylish Graduation Outfit Ideas for High School or College – With graduation season right around the corner, it's about time to decide on the perfect outfit for the occasion. Since there are about a hundred other things you have to do before graduation day, having your outfit and accessories secured will help you feel more prepared for the ceremony and post-graduation celebration. Plus, it's a great way to help you get excited about the big day! If you're in need of some outfit inspiration, here are a few stylish ideas for both high school and college graduation.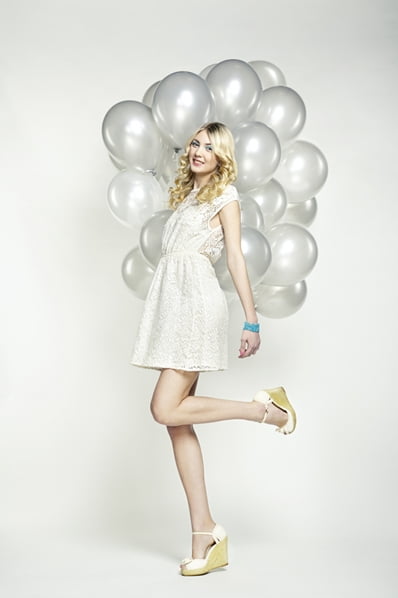 The White Out:
If your high school or college encourages white outfits for graduation, then why not go all out with your white outfit? Even if wearing white isn't required or requested by your school, it's still a great option to consider. A white outfit is fresh, celebratory and perfect for spring. Since most graduation ceremonies take place in the morning or early afternoon, shop for short white dress styles and white shoes suitable for daytime wear.
Your white dress should be fun and stylish but not too short or revealing. Try on styles with different necklines and waistlines to see which combination makes you feel confident and beautiful. Materials and styles including chiffon, eyelet patterns, lace, scalloped edges and ruffles are perfect for adding a bit of extra texture and flair. Since your all white look wouldn't be complete without a pair of bright white shoes, go for a pair that matches the aesthetic and overall style of your dress. You're not limited to a pair of white pumps, either! Consider white braided sandals, comfy white wedges or sparkly white flats.
A Spring Chic Dress:
Make your graduation outfit a colorful expression of spring blooms and warmer weather with a dress that speaks for the season. Take a little inspiration from nature's iconic spring symbols like lush green grass and warm afternoons and use these to drive your color choice when shopping for a graduation dress. You might choose one of many cool, springy pastels or a brighter color that exemplifies the renaissance of the season. If you know you'll be carrying flowers across the stage or for photos after the ceremony, consider matching your dress or a few fun accessories to your bouquet.
Since spring and summer are ideal for rocking open toe footwear, go ahead and pair your graduation dress with a pair of cute sandals for the big day. Sandals in white or a light neutral shade will blend well with a bright colored or patterned dress, while a bright or sparkly pair will add eye-catching flair to a classic white dress.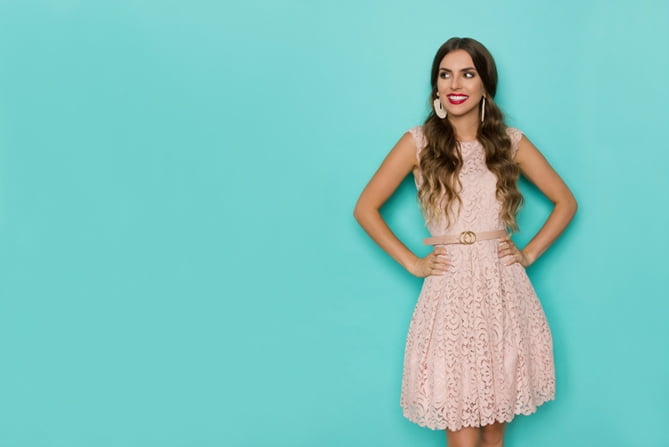 A Bold Jumpsuit:
Though dresses are traditionally worn on graduation day, there's no reason why you can't break that tradition and wear a stylish one-piece ensemble instead. Women's jumpsuits are super popular right now, so it won't be hard to find a few nicer styles to try.
Not only are jumpsuits some of the most flattering and elongating options, they are also so much fun to accessorize. Try a sleeveless jumpsuit in a solid color with a high neckline to add contrast and drama. Pair it with chunky heels or sandals, bold earrings and an updo!
Meaningful Colors: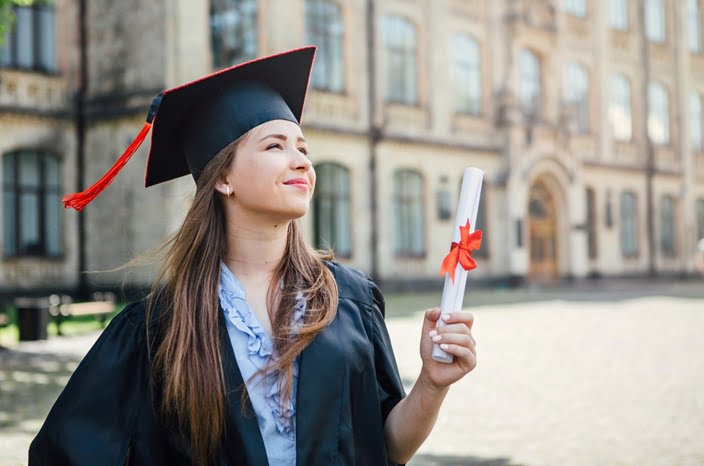 Graduation dress options are pretty easy to come by because the category encompasses so many different styles. In addition to various styles and cuts, graduation-appropriate dresses can also be found in every color under the sun. If you want to incorporate special colors into your graduation outfit, your dress is the perfect opportunity to do so.
As far as meaningful colors go, you might think about any colors related to your involvement in organizations, clubs, volunteer work, your school colors or simply a color that represents a new chapter in your life. Make it a thoughtful conversation piece for the day and a great memory associated with your graduation.
Source: Okulina/ Shutterstock.com
The Perfect Guest Outfit:
For every graduate searching for the perfect graduation dress, there is someone unsure of what to wear as an audience member. Whether you're a family member, supportive friend or an administrator, your outfit should match the occasion. Ladies should dress almost as nice – if not as nice – as the graduates. This is a way to support the students, the educational institution and the overall celebration.
Consider belting a cute maxi skirt and pair it with a matching top or sleeveless sweater for a dressy look that won't upstage the grads. If a skirt isn't your first choice, you might think about rocking a top with a pair of printed pants and heels to the ceremony for a look that's fun and festive.
Your graduation day should be an exciting moment, not a time to be stressed out about your outfit. Find something that makes you feel comfortable, confident, and successful!