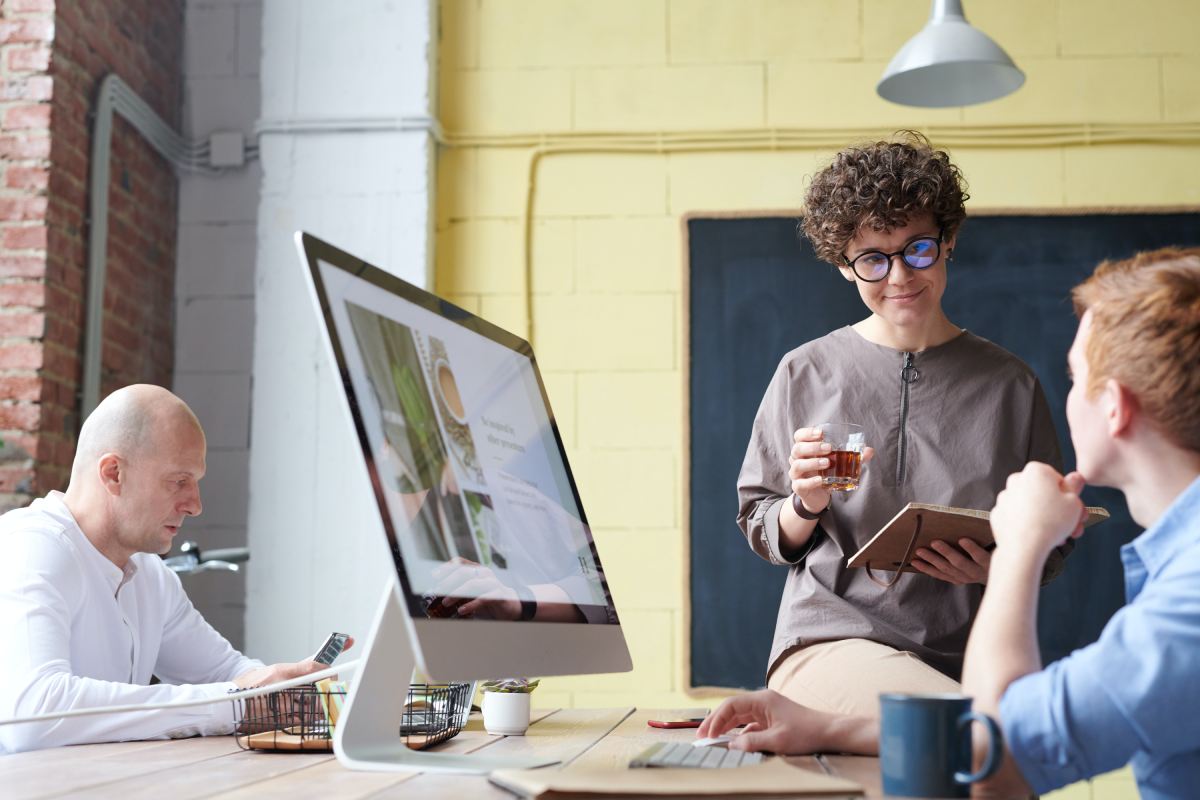 Advantages of Taking Breaks at Work place
Advantages of Taking Breaks at Work place – Have you ever debated whether it's preferable to finish your task in small portions or to push through it all at once? According to studies, most full-time employees work more than the standard 40 hours a week. Approximately half of employees work during their lunch breaks, resulting in an overworked mentality. It turns out that taking breaks at work has a lot of advantages. Not only employees even managers are busy in creating ERP full form ( enterprise resource planning) and monitoring LMS full form ( learning management system) , looking for day to day functioning, making important decisions, working for greater periods of time and ignoring the breaks periods.The following are the most typical advantages of taking frequent breaks
1. TIME TO REEXAMINE YOUR DAY'S OBJECTIVES
Even 5 minutes after a continuous number of hours is sufficient to reevaluate your daily goals can make a significant difference in how your day goes. We've all experienced how multiple number of things are waiting to divert our attention at any one moment.
So, by taking stock of what you've accomplished so far and what you intend to accomplish before the day is done, you can better position yourself for success. Taking pauses can also help you digest anything that has occurred throughout the day, obtain a fresh perspective on job issues, and keep the broader picture in mind.
2. THE OPPORTUNITY TO CONCENTRATE ON YOUR PROJECT
Emails, meetings, and other tasks that seem to provide us no productive outcomes often consume the time we have for actual work. A workday break is an opportunity to restart. You can make a conscious effort to devote the next block of time to a critical activity while vowing to avoid distractions.
According to one study, "it is advisable to force a brief period of breaks on yourself when faced with extensive work…" You'll be more concentrated on your task if you take short mental breaks!" Taking pauses at work, ironically, can help you work more efficiently! Workplace breaks can also help with job satisfaction, stress reduction, and mental wellness. If you do your office work from home, taking pauses to do housework or go for a walk can help you achieve a better work-life balance.
3. REDUCTION OF INJURIES
Resting the body during the day is especially important for jobs that require hard labour. On the job, any type of twisting, bending, lifting, or carrying might lead to injury. Workers who are given the opportunity to relax their bodies are less likely to get injured. Even office work might result in harm. Poor posture at a desk job leads to injuries over time.
Long periods of sitting or standing in one position can develop muscle strain and unpleasant knots. Every hour, simply strolling around for 5- 10 minutes might help you refocus and give your body a rest.
Similarly, gazing at a computer screen for long periods of time might harm your vision and induce headaches. Workers can stretch and relax during breaks, which can reduce the risk of injury.
4. INSPIRATION FOR BEING CREATIVE
There would be multiple instances when you have battled to solve an issue or come up with fresh creative ideas at work, only to have the ideal idea or solution strike you while you are having dinner with friends and family? When it comes to creativity, spending too much time thinking or brainstorming about ideas might be tough for an individual. Taking a few strategically placed pauses throughout the day can allow your mind to naturally discover the creative and novel ideas you aspire for.
5. ALLOW FOR DECOMPRESSION TO REDUCE THE AMOUNT OF STRESS
Employees that are under a lot of stress are unable to perform good work. That's why taking regular breaks might help you relax.
Anything that relieves office stress, whether it's breathing exercises, taking a stroll, reading a chapter of a book, or even getting a massage at work, will make a workday break better.
6. AID IN THE PROCESSING AND RETENTION OF DATA
Individual brains have two different modes of operation: concentrated and 'diffused.' The brain is more relaxed and in a 'daydream' state when we're operating in diffused mode. Some studies have found that when we're in this diffused condition, we solve our most challenging problems — how many times have you had a brilliant thought while simply daydreaming in the shower? Instead of pressuring yourself to find the answer . Next time whenever you have a difficult problem to tackle, allow your mind to roam and find its own solution.