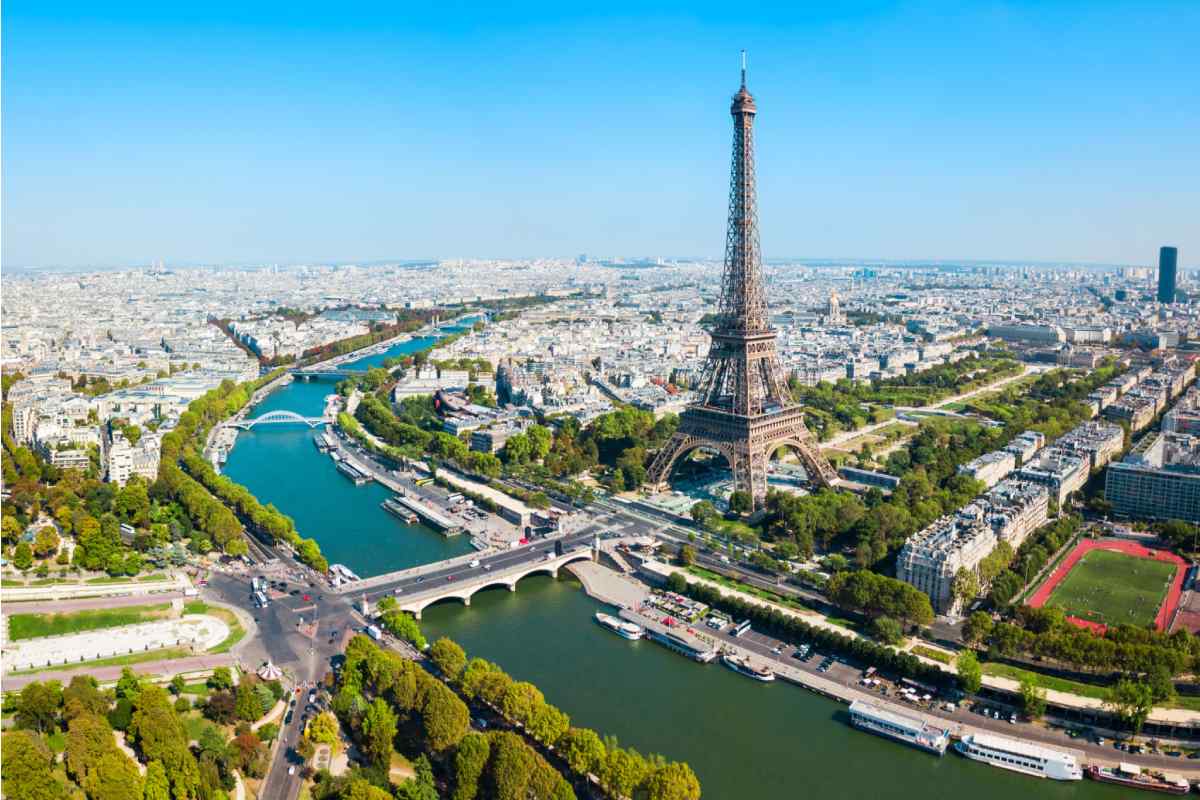 The Top 10 Cities To Visit in Europe
Top Cities To Visit in Europe – Travelers of all ages and backgrounds are drawn to the vibrant cities of Europe year after year. The continent offers unparalleled access to historic architecture and rich food. Take convenient trains between countries or slow down on a river cruise. Explore castles, see museum exhibits, and hike through the great outdoors. Plan your European adventure itinerary to pack in amazing experiences at a fun pace. Think about the top cities in Europe as you survey the map.
1. Amsterdam, Netherlands
The canals of Amsterdam are lined with restaurants, distinctive tall houses, and locals on a variety of cool bicycles. The city is a popular spot for vacationers on European cruises or weekend visitors from the United Kingdom. View paintings by Dutch masters in local galleries and snack on tasty stroopwafels on city strolls. Hop on a boat tour to see the districts from the water.
2. Istanbul, Turkey
View the impressive dome of the Aya Sofya Byzantine basilica in Istanbul. This historic city is filled with modern amenities and vibrant nightlife options. Walk through the Grand Bazaar and see the Topkapi Palace. Feel further away from the city while lounging on local beaches.
3. Seville, Spain
Seville is home to delicious Spanish tapas restaurants and traditional Andalucian festivals. Listen to distinctive guitar strumming as you walk through the historic town center and view Moorish architecture. Visit the Royal Alcazar palace, soaring cathedral, and Giralda tower. Explore an array of pretty city parks and plazas.
4. Berlin, Germany
Germany's large city attracts visitors with its varied history and busy beer gardens. Berlin is a diverse city with museums, modern art galleries, and easy access to public transit. View the historic Prussian Palace and the remains of the Berlin Wall. Take a walking tour with a local guide or hop on a city bike.
5. Rome, Italy
Rome has much to offer for all of its many annual visitors. See the Pantheon, the Colosseum, museums, fountains, galleries, gardens, and markets. Head into Vatican City to see more historic art and architecture. Eat the best Italian food in the capital city and explore vineyards in the surrounding region.
6. Paris, France
Visit the city of light and love to soak in French food and culture. See art at the Louver, tour the palace of Versailles, climb the Eiffel Tower, and enjoy local cafes. Take pictures at storied landmarks and savor rich cuisine in small restaurants. Enjoy luxury boutique shopping, vibrant street market stalls, and walk through expansive parks.
7. Reykjavik, Iceland
For an open-air vacation, fly into Reykjavik. Iceland is a great destination for outdoorsy travelers who relish hikes to the Northern Lights and the opportunity to soak in the famous Blue Lagoon. Visit hot springs and see wildlife like puffins and whales. Explore the capital city for a taste of local food and cultural heritage.
8. Budapest, Hungary
Visit Hungary's capital city on the Danube river and explore both sides of historic Buda and Pest. See Buda Castle, Szechenyi, art museums, old monuments, and copious examples of baroque architecture. Take a fun ride on the Children's Railway and sample foods like chimney cake or filling goulash.
9. Dublin, Ireland
Enjoy a trip to Ireland's capital city, Dublin. Take a tour of the famous Guinness Storehouse and sample the product at the end. Walk through Trinity College to see the Book of Kells. Then go to the Dublin Writers Museum, the Natural History Museum, St. Patrick's Cathedral, and Dublin Castle. Grab a pint at Temple Bar and stop into shops on Grafton Street.
10. Vienna, Austria
Vienna is known for its wealth of royal palaces and romance. Visit the home of the waltz and see a performance at the gorgeous opera house. Take children to the Prater amusement park in the city and explore the verdant canopy in Europe's largest greenhouse. Make sure to try pastries, cakes, and other culinary specialties.
Step into your European adventure with confidence and make awesome memories on the journey.