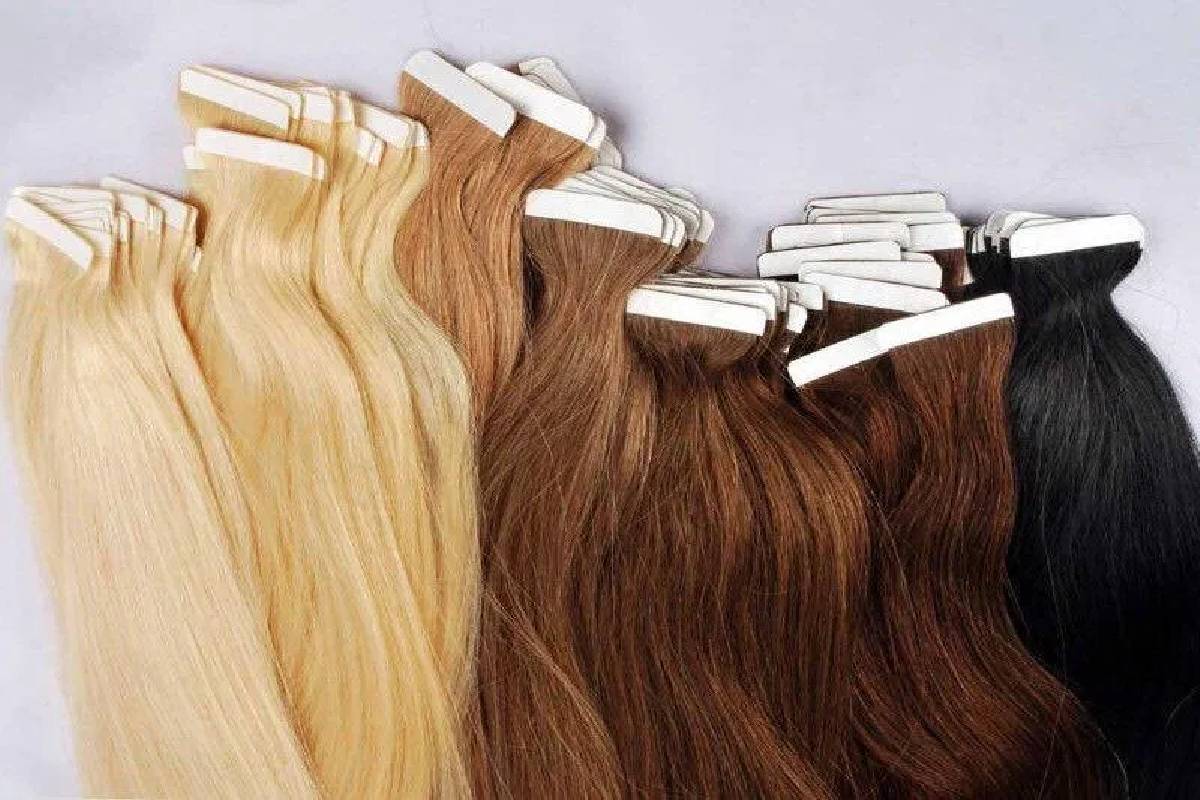 Hair Extensions – Types of Extensions, Style the Extensions, and More
Hair Extensions
Having long, healthy hair is not manageable. Luckily, there are natural hair extensions, with which we can get the mane we always dream of in a matter of minutes!
Extensions are strands or strands of hair held very close to the scalp with different techniques, to provide extra length and density.
Types of extensions
They come at all types, colors, lengths, densities, qualities and prices. But today we will focus on distinguishing two large groups: permanent and temporary natural hair extensions.
Permanent hair extensions:
They are those that, although sometimes they can be using more than once, are fixed to the hair and can remain fixed for several months.
It is recommending that they be installed and removed by a professional, to ensure their duration and reduce damage to your hair and scalp. These are some of the most popular:
Adhesive extensions.
Of sewn curtain.
Keratin extensions.
Staple.
Temporary hair extensions:
They are those that you can remove and put on yourself, as many times as you want. They are perfect for venturing into the world of extensions or if you only want to use them occasionally. In turn, these are dividing into:
Curtain extensions.
Clip.
Invisible thread extensions.
How to care for hair extensions?
Like your hair, the extensions' hair can show dryness, frizz, styes and other signs of poor treatment.
That is why we recommend placing as much emphasis on its care as you do with your hair.
How often to wash hair extensions?
Natural hair extensions can last for years if properly cared for. A fundamental one is washing.
Bet on formulas free of parabens, silicones, alcohol and other ingredients that could be harmful to the hair.
The Bioexpert Vegetable Stem Cells shampoo and conditioner will give your extensions a deep cleaning.
And are potent allies against deterioration, thanks to their formula with plant stem cells.
In this case, the conditioner should be applying throughout the entire strand.
Wash them with lukewarm water. A high temperature could damage them, and cold water will not be properly clean.
The residues of products with which you have styled the hair of the extensions. When done, rinse them well and air dry before applying heat.
As for the frequency of washing, once a week is more than enough.
If you use them daily and apply products like oils or spray on them, you will want to wash them at least every two or three days to keep your hair clean and healthy.
How to style the extensions?
The hair that extensions are making of does not usually require much effort to style.
If you are going to apply a product, make sure it brings exciting benefits. A good option is TRESemmé + LARGO combing cream.
Which contains caffeine and vitamin B complex, two ingredients that strengthen the fibre and prevent breakage.
Minimize heat tools since you will only manage to mistreat them and reduce their lifetime. If required, do not forget to apply a heat protector previously.
How to brush the extensions?
Never brush your wet extensions, wait until they are between 80% and 90% dry.
There are sticky bases to hold them and make brushing more comfortable, but you can hang them from a hook if you don't have one.
Start by brushing at the ends and work your way up little by little if you find yourself in a knot. Take your time to undo it patiently and avoid breaking the fibre.
Editor's tip: Use a natural bristle brush or wide tooth comb to avoid static in your extensions.
How to save the extensions?
Storing your extensions will take just a few minutes and will keep them protected and clean. Always make sure they are clean and untangled.
You can roll them in a circular shape and put them inside a box with enough space.
Or hang them and put them inside a cover that protects them from dust.
Also Read: Best Body Wash – The Best Body Wash We Can Buy, and More