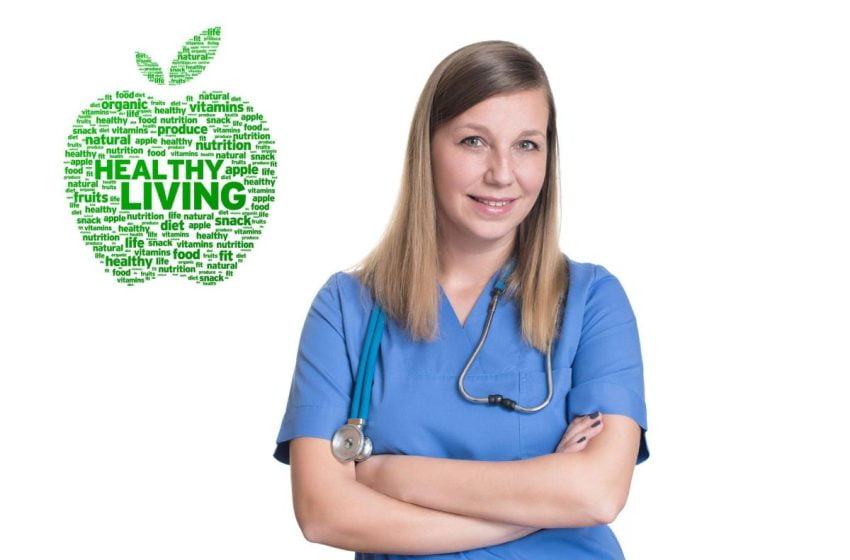 Health Promotion is Important for Healthy Society
We all know how important it is to eat a healthy diet and to take plenty of exercise each day. But what else could we be doing to improve our physical and mental wellbeing? Sometimes, it is not always obvious what society should be doing to make health and illness prevention a priority.
It's why, over the years, health promotion and raising awareness of illness prevention have become so important. FNPs, or family nurse practitioners, are particularly crucial for the cause. They help to inform people of all ages about the potential problems they could face if they don't take care of themselves.
In this guide, we'll take a quick look at the role of FNPs in health promotion and why it's so important to promote health issues to keep society happy and protected.
Why are FNPs relied upon to deliver health promotion?
FNPs work with people at all stages of their lives. From birth through to old age, an FNP has complete oversight about the various conditions and issues society goes through. This means they're in a great position to spot patterns in certain communities, and therefore help to design wellness campaigns to better support their patients.
Nurses with FNP qualifications spend years working hard to understand how to treat patients efficiently and how the healthcare infrastructure works within their remit. For example, many nurses will study for a post master's FNP certificate online through reputable institutions, such as the American International College. The AIC's modules help nurses to build upon the knowledge and experience gained during BSN degrees so they learn more about how to oversee clinics and how to conduct advanced primary care. Ultimately, an FNP will graduate with the knowledge and skills necessary to help promote health issues and preventive measures in the communities they choose to work in.
FNPs can raise awareness surrounding health issues through their clinics directly, either by approaching people from specific demographics or by presenting information in public buildings and schools. Online promotion, too, is just as effective at getting the word out about pressing community health concerns.
Why is health promotion so important?
As mentioned, we all know how important it is to exercise for mental health and physical health and to make sure we eat and drink healthily from day to day. But there will always be a few concerns that some people might not be aware of.
Let's break down a few reasons why we need FNPs to help keep our society healthy in the face of sometimes life-threatening conditions.
It promotes a better quality of life
While some people might assume their quality of life is already fairly high, there's nothing to say that can't improve. FNPs can deliver information about health improvement so people in a specific community can feel even better day by day. For example, they might advise older people to take 15 to 20 minutes more exercise per day to help improve their fitness levels.
While this might be difficult for some people at first, they might soon realize that even a little exercise can help to improve their overall wellbeing.
It helps people understand new and emerging illnesses
While it is rare for new illnesses to emerge suddenly, FNPs always need to be on standby to promote ways for people to combat emerging conditions. Members of the public often don't have access to information regarding emerging conditions, and it is the duty of FNPs to alert their communities to any risk.
The most obvious example is COVID-19. The unique coronavirus swept across the world within a matter of months in 2020, and FNPs and other health professionals had to act fast in building awareness and prevention campaigns. These campaigns helped people understand the importance of maintaining social distancing and wearing protective masks while vaccines and hospital treatments were being researched and tested.
We now know much more about this coronavirus thanks to health promotion initiatives, and we should all know the importance of washing our hands more than ever, too!
It helps to reduce hospital and clinic overheads
Naturally, a healthier community is less dependent on its local healthcare resources. That means FNPs can expect to treat fewer people for preventable conditions, thus reducing workload and freeing up resources for other patients to access. Healthcare resources will always be in high demand across the US, however, FNPs promoting health issues and encouraging preventative care can help to ease the pressure across the board. That means people can expect to receive care and treatment within reasonable time delays, thus helping to relieve pain and sickness faster across the board.
Without health promotion, care systems run on empty!
 It helps to lower mortality rates
Health promotion can help to reduce mortality rates across communities twofold. Firstly, it helps to encourage people to avoid certain behaviors or to take up certain new habits to get healthier and avoid life-threatening conditions. Secondly, as mentioned, health promotion lessens pressure on healthcare systems. That means people with chronic conditions or those at risk of mortality can receive care and support much faster. Releasing pressure on clinics also helps to reduce stress on healthcare staff, meaning that people can expect to receive better standards of care across the board.
 We will always need healthcare promotion
We can't simply assume everyone will always take care of themselves on their own—some groups of people might need extra encouragement with preventative care, while others might be unaware of some of the best steps they can take to improve their overall, general health and wellbeing. For such groups, it is important that healthcare systems support them better with targeted health promotion.
As you can see, there are more than a few reasons why we need FNPs to continue delivering healthcare promotion initiatives so clinics remain well-staffed and people can continue to receive the care they demand.
Without health promotion, we're all guessing what to do when it comes to caring for our minds and bodies. It's why promotion initiatives, whether online or offline, will continue to be crucial for decades to come.