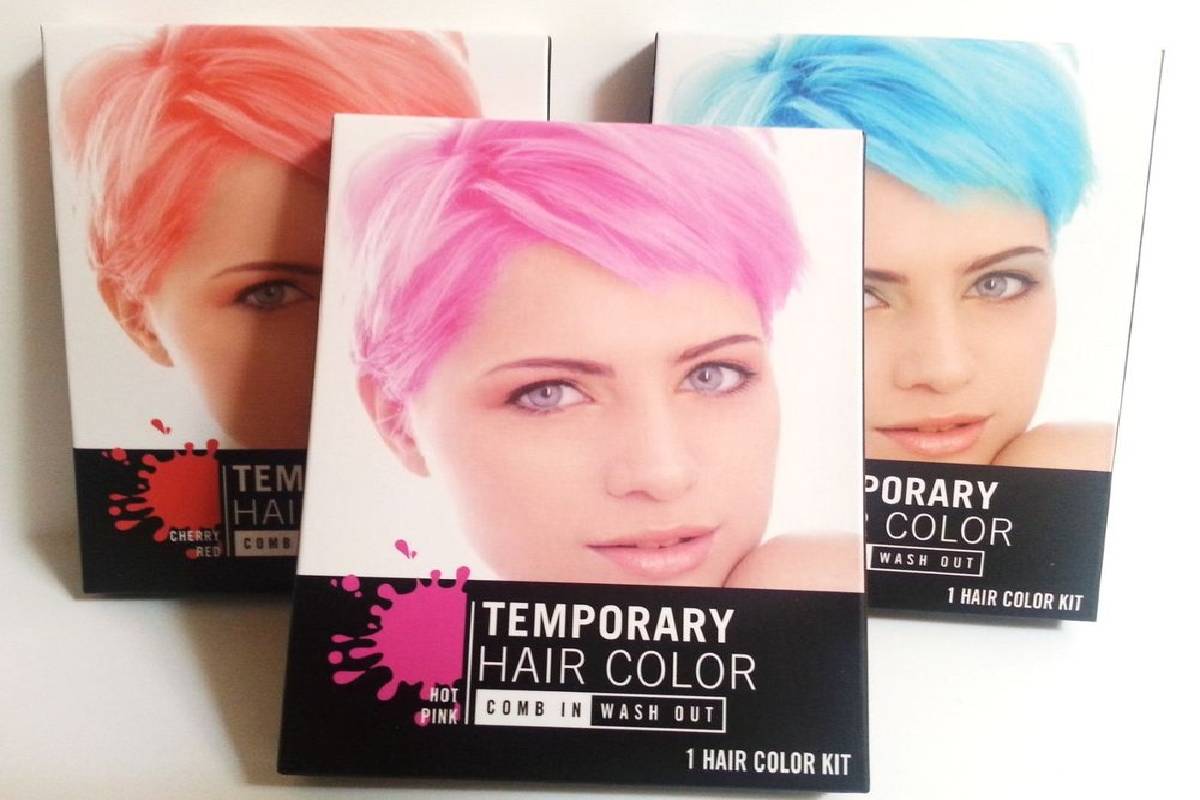 Temporary Hair Dye – Benefits, Our proposals, and More
Temporary Hair Dye
The temporary hair dye does not remain fixed in the hair, the pigments disappear over time, and in six or eight washes, nothing of the initial look remains.
Then you can decide whether to go permanent, leave it natural, or continue playing with colors and hair.
What are the Benefits of temporary dye?
Great to wear risky looks without taking risks.
Goodbye stripe! The gradual loss of color particles conceals the contrast between dye and root. It is ideal!
It respects the hair since the pigments are deposited outside the hair and do not contact the cuticle.
Shiny mane. The temporary coloring adds an extra shine to your hair so that it looks in all its splendor.
Our proposals:
This season, the Colorista de l'Oréal Paris line is sweeping, thanks to its range of non-permanent coloring products.
To change your look for a day, we have the 1 Day Spray, available in 7 shades (visible on all hair), a temporary dye that disappears with the first wash—your price: € 7.95.
If we poverty to go one step further and enjoy our daring hair for a few days, l'Oréal Paris offers us the 11 Wash Out shades, which Color lasts for a few washes.
Pastel pigments, such as pink, blue, lilac, or peach, are ideal for blondes, bleached and highlighted.
While intense ones, such as burgundy, turquoise, or red, go very well for chestnuts.
You can use them to completely dye your hair or part of it, making California highlights. Your price: € 7.99. This video shows you how to do it.
Another fun option to change your look is the one offered by La Mota Color & Cream.
A mask that colors the hair while profoundly hydrating and providing keratin, as well as amino acids and proteins.
As the pigment is natural, it is gradually eliminated with washes. It can be applied as reflections or gradients and mixed with various shades to achieve a fantasy effect.
Available in 12 shades, such as orange, honey, plum, or copper. Your price: € 29/200 ml
How does it apply?
Wash your hair and remove excess moisture.
Apply the mask in sections (better with gloves) and distribute with your hands.
Massage for the pigment to penetrate.
Let it act for at least 5 minutes, and up to 20 if you want an intense color.
Salerm Cosmetics has its bet with Color up, 8 shades of direct application (without the need for oxidation).
That changes the Color of natural or colored hair for a time and without altering the hair's natural color.
Also Read: Short Hair Styles – 5 Best Short Hairstyle To Try