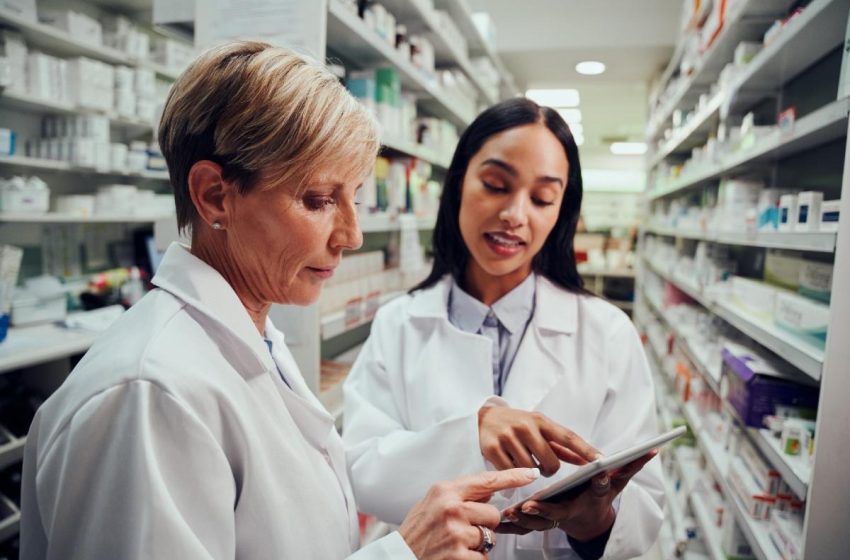 The Future of Pharmacy Education: Adapting to Changes in the Healthcare Industry
Pharmacy education is an essential part of the healthcare industry. It focuses on training pharmacists to understand the safe and effective use of medication. Besides upholding patient safety, pharmacists play other roles, such as providing drug information to other healthcare professionals and providing medication therapy management. Pharmacy education is also evolving in tune with the rapid changes in healthcare education. That raises the question, "What is the future of pharmacy education, and how can one adapt to the ongoing changes in the industry?" Keep reading for insights on what the future of pharmacy education looks like.  
Evolving roles of pharmacists
Most people do not fully understand the fundamentals of the pharmacist's role. Technically, there is no generic definition of what it means to be a pharmacist. The definition usually depends on the context. However, the role of a pharmacist continues to evolve to fit new healthcare models. For instance, community pharmacists now offer other services like counseling on specific disease states like diabetes. Hospitals are also starting to view community pharmacists as a resource to help avoid readmissions and improve adherence. Besides, pharmacists can now administer vaccinations in many jurisdictions. This change gives pharmacists a frontline role in providing preventative care and increasing vaccination rates. Additionally, pharmacists are increasingly involved in research and innovation. They are contributing to the development of new practices and clinical guidelines.  
Virtual learning
Gone are the days when attending classes in person was mandatory. Thanks to technology, you can now pursue your PharmD degree online. This program from the University of Findlay will allow you to acquire skills like pharmacology and integrative health. You can also expect to participate in immersive learning experiences like clinical rotations. 
By pursuing your degree online, you can easily balance your school, job, and family life. If you have kids, you can still pick them up from school without sacrificing your classes. Besides that, you can go to the school of your dreams without geographical restrictions. Another benefit of this trend in pharmacy education is that you save so much time and money that you would otherwise spend on the commute.  
Emphasis on digital health and telepharmacy
With the growing adoption of digital health technologies, such as the use of telehealth in mental health, pharmacy education is headed in that direction. Institutions are expected to incorporate more training on digital health and telepharmacy. Pharmacists will learn skills like remote medication dispensing and using wearable devices and sensors to monitor patients' health.  
So far, several states have enacted regulations allowing telepharmacy, and the rest will jump on the bandwagon soon. The recent COVID-19 pandemic significantly fueled the shift, but it is a trend that is here to stay, with numerous benefits for patients, communities, and pharmacists.  
Interdisciplinary education
The healthcare industry is rapidly adopting an integrated approach. This is an approach where care is planned collaboratively – with the input of every medical professional. This approach provides better overall quality of care. It also improves access to services at a lower cost.  
Therefore, pharmacy education in the future will be interdisciplinary to accommodate this trend. They can achieve this by creating collaborative learning experiences to bring together students from various healthcare professions. This overlap will help students better understand the responsibilities of other professions. Another way of providing interdisciplinary education is through simulations. Pharmacy students can understand what it would be like to work in a team that brings together professionals. Simulations are also a good opportunity for students to practice working in a controlled environment. Students can also work together with other healthcare professionals during clinical rotations.  
Emphasis on personalized medicine and pharmacogenomics
There is a rise in personalized medicine – more and more people seek treatments tailored to their unique characteristics, such as medical history and genetic makeup.  
Enter pharmacogenomics.  
It is a study that combines pharmacology and genomics. This area of study is becoming increasingly popular, and institutions will work to prepare their students for this new approach. Therefore, they will teach topics like gene expression and gene variations. Pharmacists will also need to grasp the principles of diagnostic testing to deploy interventions in patient care effectively.  
Additionally, pharmacists will need an understanding of ethical and legal issues surrounding personalized medicine. These may include informed consent, data privacy, and conflicts of interest.  
Focus on public health
Pharmacists play an important role in upholding public health – now more than ever. Therefore, future pharmacists must be trained in various public health concepts, such as population health management and public health policy. Such training will prepare them for circumstances like dealing with vulnerable populations and handling infectious disease outbreaks.  
Lifelong learning
The pharmacy profession – and the healthcare industry- is always evolving. New technologies and clinical practices are being launched regularly. Pharmacists must continually update their knowledge and skills to keep up with the new changes. They can do so by taking short education courses to maintain their licensure. They might also consider experiential learning opportunities, like internships and clinical rotations. There is also going to be a rise in personalized learning. Learners can access educational content in a style of their choosing and at their pace.  
Adapting to changes in pharmacy education
These changes in pharmacy education call for some adjusting. While it might not be the easiest thing to do, some strategies could help. The first one is being proactive in seeking out learning opportunities. As we mentioned, this profession needs lifelong learning. Therefore, pharmacists should grab every learning opportunity that comes their way. One can also take advantage of the available online resources. However, these learning opportunities will only work if one has a growth mindset. It is important to keep an open mind about what is to come.   
It is also essential to keep up with regulatory guidelines relevant to pharmacy practice. That way, pharmacists can be sure to provide safe and effective services at all times. Most importantly, pharmacists should engage in self-reflection. That entails taking stock of one's practice. Is there anything that could use some improvement? One can identify that by asking for feedback from colleagues and mentors.