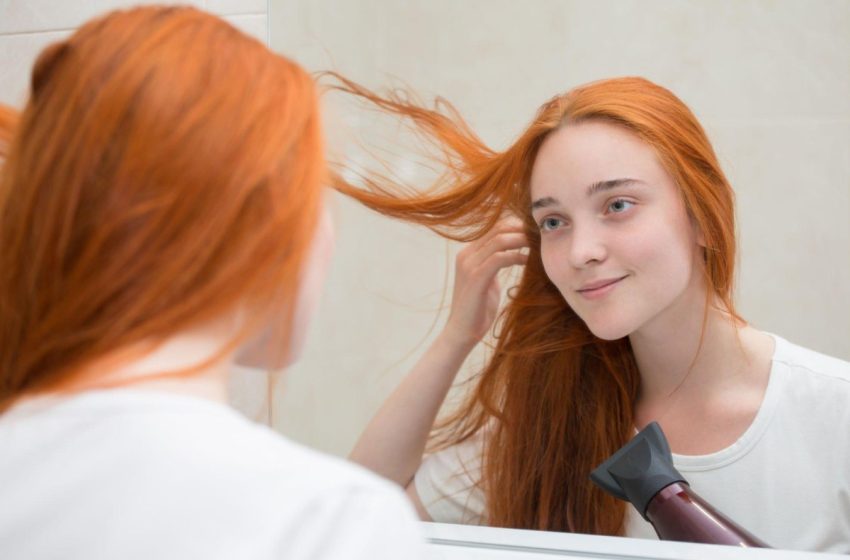 3 Tips for Restoring Your Hair
Tips for Restoring Your Hair – A change in one's hair is one of the most visible adjustments, earning comments and compliments after a simple haircut. However, the confidence boost that a fresh cut can provide is quickly overshadowed by the involuntary result of hair loss. Through no fault of one's own, hair loss shifts what once may have been a critical component of one's style.
Even if maintaining a specific coif isn't in one's wheelhouse, the loss of control over one's appearance isn't ideal. Thankfully, hair loss doesn't have to be your reality for long. Treatment for hair loss is better understood and access to medication and information is more accessible than ever.
1. Support Hair Regrowth with Proven Medications
Hair restoration treatment has been available since the 1970s, providing those experiencing hair loss with hope for a more familiar appearance. Over-the-counter and prescription medication can support hair regrowth efforts through topical application, oral ingestion, or both.
One of the most popular topical applications, minoxidil, can be found in both foam and solution-based formulations. This medication performs best for those with hair loss at the head's crown and middle. When used consistently, users can see hair regrowth rates within a few months.
Another effective medication is finasteride, an oral prescription that blocks the hormone responsible for male pattern baldness. This hormone, dihydrotestosterone or DHT, is a pure androgen, meaning it cannot convert to estrogen. While this hormone is essential for male sexual development, later in life it can promote male pattern hair loss.
The power of minoxidil and finasteride is also available in a prescription topical gel. This combination formula stimulates regrowth and slows new hair loss. By using this dual-impact formula, those experiencing hair loss can see improved hair density and restored hairlines in months.
2. Incorporate Hair Care Products and Habits Gentle Enough for Sensitive Follicles
Your hair can take a beating, but only for so long. If your hair density is decreasing and your hairline is shifting, it's time to reassess your hair care and habits. Sensitive follicles require delicate care and products formulated for their unique needs.
Upgrade your shampoo and conditioner to formulas that provide effective cleansing while avoiding over-stripping the follicles and scalp. Apply products gently, being careful to not overwork them at the roots. Use cool or lukewarm water, as hot water can be damaging to even the healthiest of hair.
If you're styling your hair, avoid heat styling whenever possible, pivoting to air drying or cool dryer settings. Products like pomade can secure your choice of style, but if you're restoring thinning hair, look for formulas that nourish. Key ingredients to look for in cleansing and styling products are biotin and saw palmetto.
If your hair is longer and you use hair elastics, be conservative about how tight your hair is pulled back. Too much tension can strain follicles and result in breakage or increased hair loss. Opt for hair elastics covered with fabric, claw clips, or spiral hair ties, which can be more gentle.
Remember to care for your scalp, too, as it serves as the foundation for healthy follicles. Adding scalp massage using a gentle silicone brush to your cleansing routine can stimulate blood flow and be relaxing. Be careful to not over-massage, as too much tension can cause breakage. Follow up with a moisturizing scalp oil, which can further nourish and improve follicular health.
3. Adjust Your Habits and Lifestyle Choices to Promote Hair Restoration
Lifestyle habits are frequently attached to many health issues, often creating them or worsening existing diagnoses. However, habits and choices are among the most challenging to adjust, requiring mental toughness and tenacity in addition to information.
High levels of stress have been tied to hair loss, sometimes even being the source of it entirely. While a stressful life event can rarely be avoided, daily stress levels can be managed with awareness and coping mechanisms.
Incorporate regular exercise to reduce the prevalence of cortisol in the body, which has been linked to stress. Get the recommended seven to nine hours of sleep each night to establish a good foundation for overall health. Without proper sleep, your other hair restoration efforts like consistently using medication can be less effective. Formulas designed to increase blood flow to hair follicles need your body to work well to be their most effective.
Manage sun exposure on your scalp as well, using SPF 30 or better wherever you're in the sun. Make it a habit to wear a hat, as your sensitive scalp is especially susceptible to burns. Aside from the potential sun damage and cancer risk associated with overexposure to UV rays, a burnt scalp derails regrowth. Old advice suggesting that hat wearers experience hair loss more frequently has been debunked, so protect your scalp with confidence.
Regrow Your Hair and You'll Restore More Than Just Your Mane
Male pattern baldness is one of the great equalizers among men, impacting nearly half of male hairlines in their lifetime. Largely due to genetic predisposition, male hair loss has long been accepted as a fact of aging. However, settling into a hairstyle or hairline that isn't quite you doesn't have to be your reality.
Thanks to increased awareness, scientific research, and supportive treatments, male pattern hair loss can be slowed and regrowth can be achieved. With the right treatments, habits, and support, men can achieve lasting results and improvements in their overall appearance and confidence.