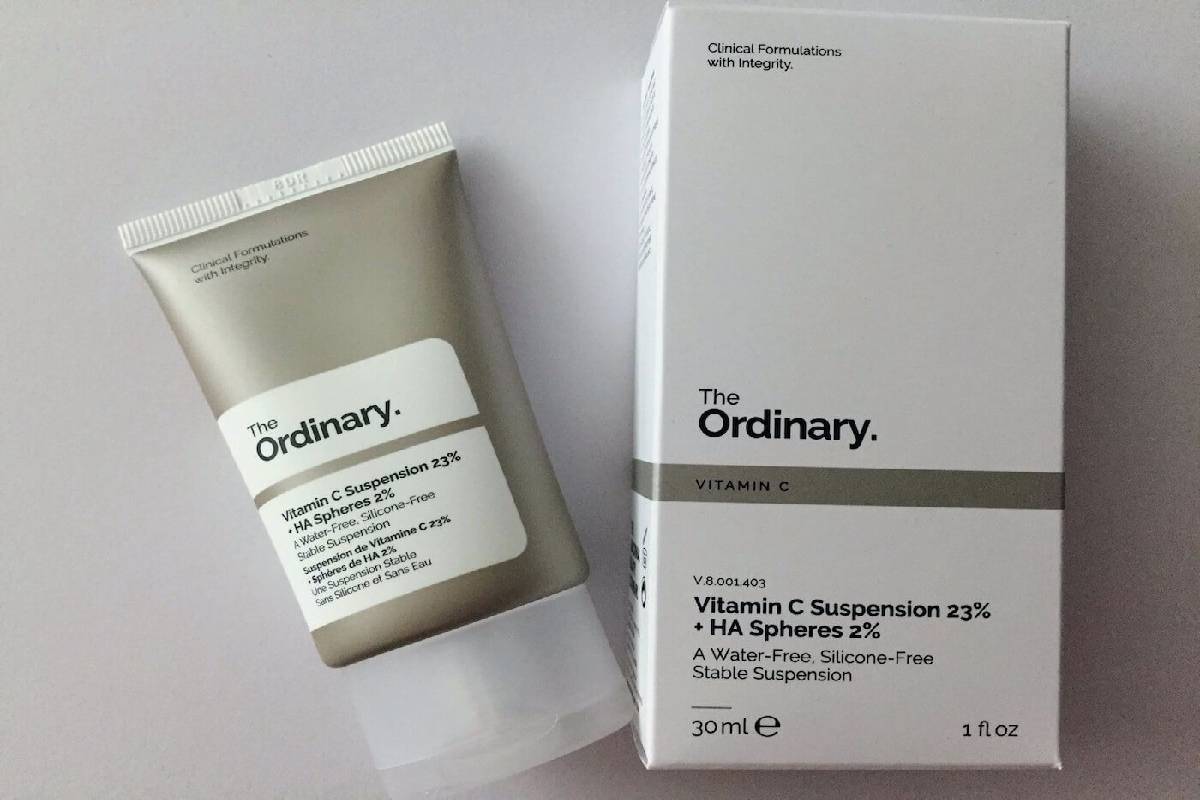 The Ordinary Vitamin C – Best of The Ordinary Vitamin C
The Ordinary Vitamin C
There is no doubt about the revolution that The Ordinary Vitamin C appearance, belonging to the emerging Canadian group Deciem.
Has caused in the cosmetic market in just six years since its eccentric and recently deceased founder created it.
What kind of Vitamin C is the best?
1.ASCORBYL GLUCOSIDE SOLUTION 12%:
It is an illuminating serum based on stabilized vitamin C in the form of Ascorbyl Glucoside 12%.
This form of vitamin C combined with glucose is soluble in water and is very stable, although it is not the most potent. Without silicones and oil-free, this serum is very pleasant to use.
It recommends all skin types looking for a skin brightening product that is well tolerated, without further pretense.
2.ASCORBYL TETRAISOPALMITATE SOLUTION 20% IN VITAMIN F:
One of the most stable forms of stabilized vitamin C can be used at high concentrations without a problem. It is an oil formula, combined with vitamin F, rich in essential fatty acids.
Despite being a non-comedogenic product, as laboratory sources assure, I see this somewhat oily serum more for dry skin looking for an illuminating treatment.
3.MAGNESIUM ASCORBYL PHOSPHATE 10%:
In this case, it is a light cream since this stabilized form of vitamin C, commonly known as MAP, requires emulsification to be worked at high concentrations.
Soluble in water, Magnesium Ascorbyl Phosphate is very stable, whitening, and non-irritating. In this case, the product contains silicones and oils.
4.VITAMIN C SUSPENSION 23% + HA SPHERES 2%:
One of the most potent and stable treatments, with 23% pure vitamin C, which becomes stable due to the absence of water in its formula.
This ascorbic acid powder serum is free of silicones and oils, combined with dehydrated hyaluronic acid spheres for a smooth finish on the skin's surface.
It is one of the antioxidant treatments preferred by resistant coats, accustomed to using pure vitamin C at high concentrations. However, its freshly applied slightly gritty texture may not appeal at times.
5.VITAMIN C SUSPENSION 30% IN SILICONE:
Another treatment is based on highly stable pure vitamin C, thanks to the absence of water. Its formula is very soft and pleasant to use.
Despite the high concentration of ascorbic acid, thanks to the silicones it contains, which avoids the gritty sensation of the 23% Suspension.
In this case, it is recommended to use this treatment at night, and it can be diluted in another serum or cream if it irritates.
6.100% L-ASCORBIC ACID POWDER:
Anhydrous excellent pure vitamin C powder. A small amount of powder is mixed into another product.
The amount of powder should be applied according to the skin's tolerance level, as it can be somewhat irritating.
Using this product, as with the other pure vitamin C treatments, Deciem recommends not applying it.
Niacinamide or EUK134 as their combined use may affect the formula's stability.
In that situation, the ideal would be to use one serum during the day and the other at night. When it comes to stabilized vitamin C, there would be no problem combining them.
7.ASCORBIC ACID 8% + ALPHA ARBUTIN 2%:
A very suitable treatment for treating spots and improving skin tone due to the combination of pure vitamin C and Alpha Arbutin.
A pure biosynthetic ingredient with a lightening action. Despite being oil-free, it can be somewhat greasy when applied.
8.ETHYLATED ASCORBIC ACID SUSPENSION 15%:
Possibly the most complete of the different forms of stabilized vitamin C.
With decisive depigmenting action, ethylated ascorbic acid has a molecular weight similar to that of pure vitamin C.
It was penetrating very quickly, acting, like it, directly on the skin. An advantage over ascorbic acid?
It offers more excellent stability and does not irritate. Some users consider that its texture is somewhat greasy due to propanediol, a natural alternative to glycol, and a solvent and humectant.
Also Read: Best Protein Powder for Women – 5 Best Protein Powder for Women