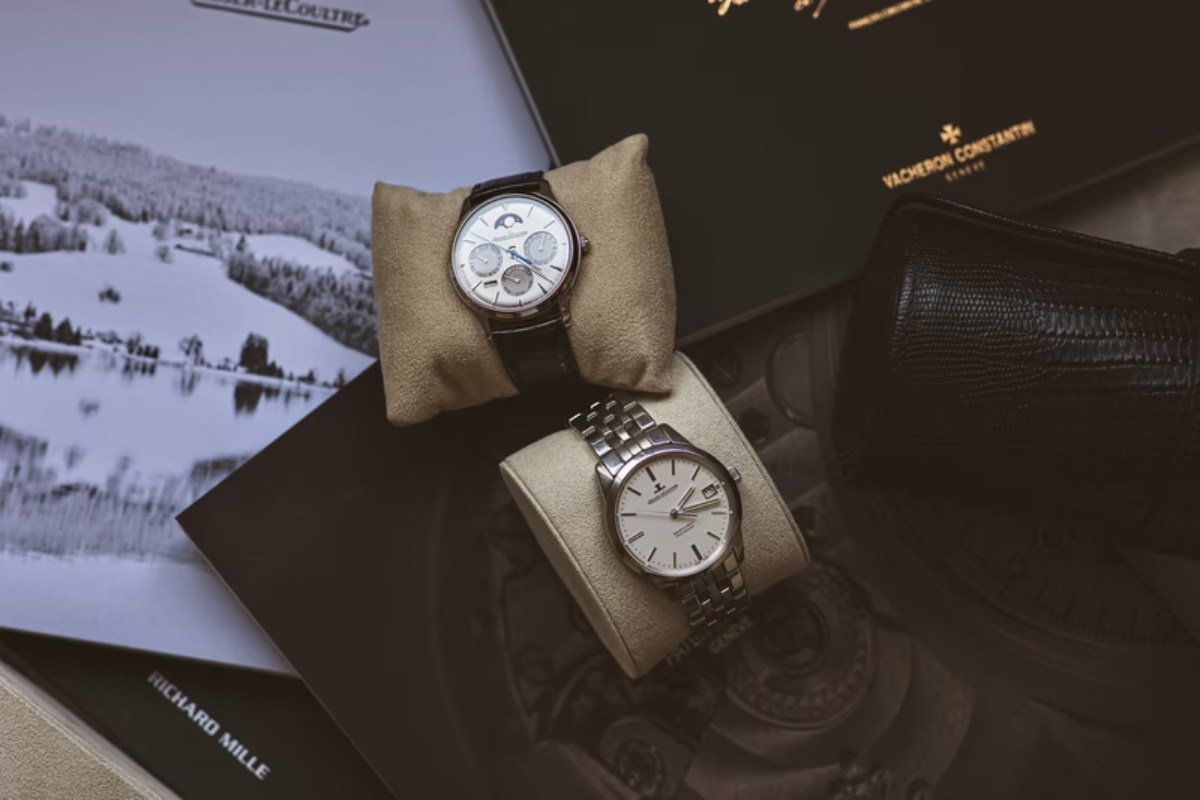 Know Your Wristwatch Straps: Commonly Used Materials
Know Your Wristwatch Straps: Commonly Used Materials – Your wristwatch strap is one of the most important parts of your wristwatch. It is an expression of who you are, your style, and your taste in wristwatches. Wristwatches come with various strap materials, including leather, nylon, metal straps, or bands. The most popular choice is the metal and leather band because it is durable and elegant looking. To choose a good wristwatch strap or band, you should consider the following factors: Band materials, comfortability, durability, and style.
However, there are some specific benefits to choosing a good wristwatch strap or band that many people don't know about. Today's timepieces come with a variety of parts and materials. In this article, we'll explore the different materials that are used to create wristwatch straps.
1. Stainless Steel
We see wristwatch bands as accessories to complete the look of our watch. But they are more than just a fashion detail. A wristwatch band is an integral part of a watch. It provides security to the watch, prevents it from falling or being pulled off, and enhances the watch's appearance. The band also provides comfort when wearing the watch for long periods.
A wristwatch band is an essential part of a wristwatch. It holds the watch on the wrist, and it may include features like a clasp (if required). There are many materials used for making watch bands. Stainless steel watch bands are popular because they are durable and comfortable to wear. Brands that produce pilot watches like the Breitling watch have an extra need for comfort as these watches would be worn for long hours.
Breitling's stainless steel watch straps are also anti-corrosive, meaning rust cannot be affected, primarily when used for water sports like swimming. This is because most quality wristwatch brands coat their stainless steel straps with anti-corrosive materials.
2. Leather
The material from which the strap is made impacts the quality and durability of this accessory. Watches usually come with different types of straps that can be replaced, but a leather strap will look much more attractive and last longer.
But how do you find a quality leather wristwatch strap? Many different factors need to be considered when looking for the best kind of leather. You can choose leather made of cow skin, snake or crocodile skin, and even artificial leather according to your budget. Leather is sometimes preferable to rubber or plastic because it is more comfortable. It also does not cause any allergies, unlike steel. Leather straps are not too expensive, and they can last for decades if cared for well.
3. Silicon or Rubber
Choosing a quality Rubber wristwatch strap for your watch can be a difficult task. There are many different models and types of rubber straps. Rubber wristwatch straps are made from materials such as silicone or latex. Silicon or Rubber watch bands are one of the most popular because they are durable, lightweight, and comfortable to wear. They also come in a large variety of colors and styles that you can choose from.
Silicon and rubber are hypoallergenic materials that make them ideal for people with sensitive skin or allergies to metal materials such as gold or stainless steel. They also have less chance of causing any irritation on your wrist because they are soft and flexible compared to other materials like leather.
Rubber wristwatch straps are made from a material that is flexible and can be bent. They are a great way to upgrade your wristwatch look without having to spend a lot of money. Rubber wristwatch straps have become popular as the material is more affordable and accessible than metal or leather straps.
A rubber wristwatch strap is an excellent alternative to wear a watch constantly exposed to liquids like water.
4. Wood
Wooden wristwear straps provide a unique choice to the wearer. They are made from natural materials and offer a vintage look that is both classic and elegant. These watches can be worn in all seasons and styles. Wooden watches are growing in popularity as people become more eco-conscious and aware of the impact on the environment.
The natural wood features make these watches unique and appealing to many people who enjoy wearing things that are not mass-produced or made using synthetic materials. It is an ideal watch strap for environmentally conscious people. To find the right wooden wristwatch strap, you may want to ask yourself what kind of wood it is made of.
Conclusion
A wristwatch is a timepiece that is worn on the wrist. It tells the time of day and usually includes other functions, such as a stopwatch, alarm, rotating bezel, or rotating dials. The strap is also a functional part of a wristwatch as it protects the wristwatch from falling and damage, especially when worn.
The wristwatch strap is an accessory for your wristwatch. A good quality wristwatch band will not only feel better but will also last longer. Different wristwatch straps have advantages and disadvantages. Leather bands are more flexible and durable than other materials. Rubber bands are durable but can still break down when exposed to heat or cold for too long. The benefit of choosing the right type of material for your brand is that it can increase comfort, style, and the general outlook of your wristwatch