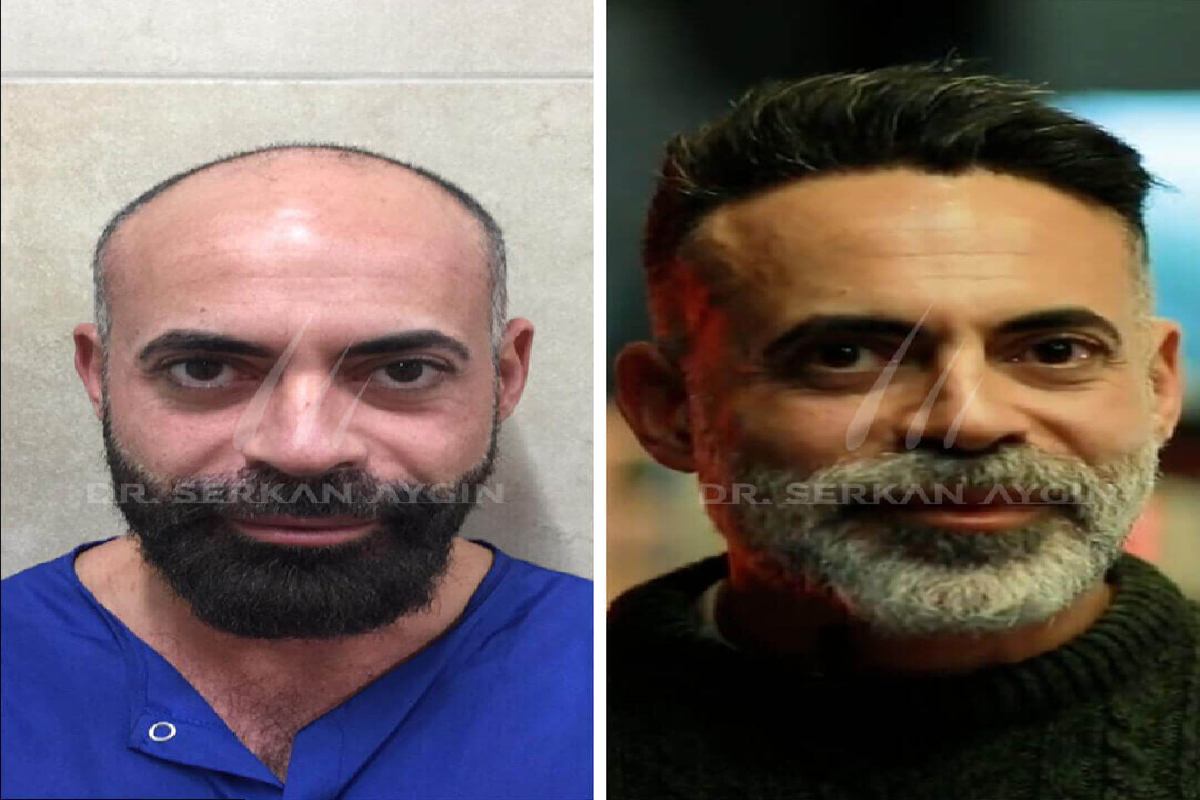 The Dr. Serkan Aygin Clinic Contributes to Turkey's Growing Medical Tourism Popularity
Turkey has been well known for its white sand beaches, stunning blue seas, intricate architecture, and diverse blend of cultural elements.  In recent years, Turkey has been building on its tourism market by developing its attractive medical reputation.  The number of medical tourists in Turkey has been booming over the past decade as many other countries around the world have been experiencing a rise in medical costs.
Turkey now features many internationally accredited and state-of-the-art hospitals that offer a broad range of medical procedures at a fraction of the cost of those conducted in Europe, the United States, and certain Asian countries.  The lower cost of medical procedures is usually the most attractive feature.  However, shorter wait times are also a popular element.  Some patients in other countries may have to wait over a year to have procedures done, while at clinics and hospitals in Turkey, they usually are able to schedule an appointment and complete the procedure within a few weeks.
Turkey has also been improving its infrastructure and hospitality businesses to further draw tourists into this welcoming and exciting country.  Many people who travel to Turkey for medical procedures, whether essential or cosmetic, will make a whole vacation out of the journey.
Dr. Serkan Aygin: a pioneer in hair transplantation surgery
One of Turkey's most prominent fields of medical tourism is hair transplantation surgery.  Dr. Serkan Aygin has been a pioneer in the advancement and quality of treatments for hair loss and has been practicing for over 25 years with over 10,000 satisfied patients.  Dr. Aygin attended Istanbul University School of Medicine and earned a master's degree in both Clinical Pharmacology and Dermatology.  He then worked as a specialist in outpatient clinics in Turkey for dermatology and hair disorders and completed his residency training program at Vakif Gureba Hospital in Istanbul.  He is a member of the International Society of Dermatology and was honored as Europe's Best Hair Transplant Surgeon in 2019 at the first-ever European Awards in Medicine.
Dr. Aygin has been a particular trailblazer in the use of the Sapphire FUE method.  Follicular Unit Extraction (FUE) is one of the most commonly used hair transplant methods where individual hair follicles are removed from the donor area using a special tool before being directly implanted into target problem areas. FUE transplants are minimally invasive with a quick recovery time and low risk of scarring.  Now, with the use of micro-motors and sapphire blades, patients can expect a fuller, more-natural result.  The use of sapphire blades to make incisions, as opposed to traditional steel ones, allows for many significant benefits:  more natural-looking results, denser hair placement, less pain, minimal scarring, and lower risk of complications.
The advantages of using sapphire blades in hair transplantation surgery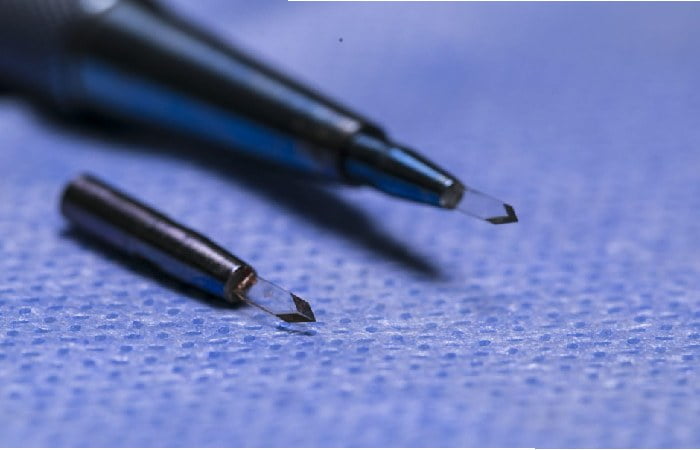 Opening the channels on the recipient site is the most important step of the hair transplant in Turkey process as only full, natural coverage can be achieved if the recipient channels are created to align with the patient's natural hair growth direction. This impacts both the density and quality of the transplanted hair. Sapphire blades are sharper and enable the surgeon to create much smaller channels ranging from one millimeter to one and a half millimeters.
Smaller incisions mean the surgeon can create more channels which allows for more transplanted hair and results in denser, more natural hair growth. Finer incisions also greatly reduce the risk and amount of bleeding both during and following the procedure. Hair follicles transplanted into smaller channels are less likely to move or fall out during the healing process. The sapphire blades also cause less damage to the surrounding tissue during the procedure, so this reduces the formation of scabs and allows for faster healing, minimal risk of infection, and little to no scarring.
Conclusion: Turkey's experienced and skilled doctors promoting the benefits of medical tourism
Experienced and skilled doctors like Dr. Aygin continue to promote the amazing benefits of traveling to Turkey for certain medical procedures.  The high-quality hospitals and clinics utilize state-of-the-art technology and methods to safely conduct medical procedures at an incredibly fair cost.  As more and more patients flock to Turkey for medical tourism, Turkey's advancements in other fields of medicine as well as the country's overall economy will continue to thrive.