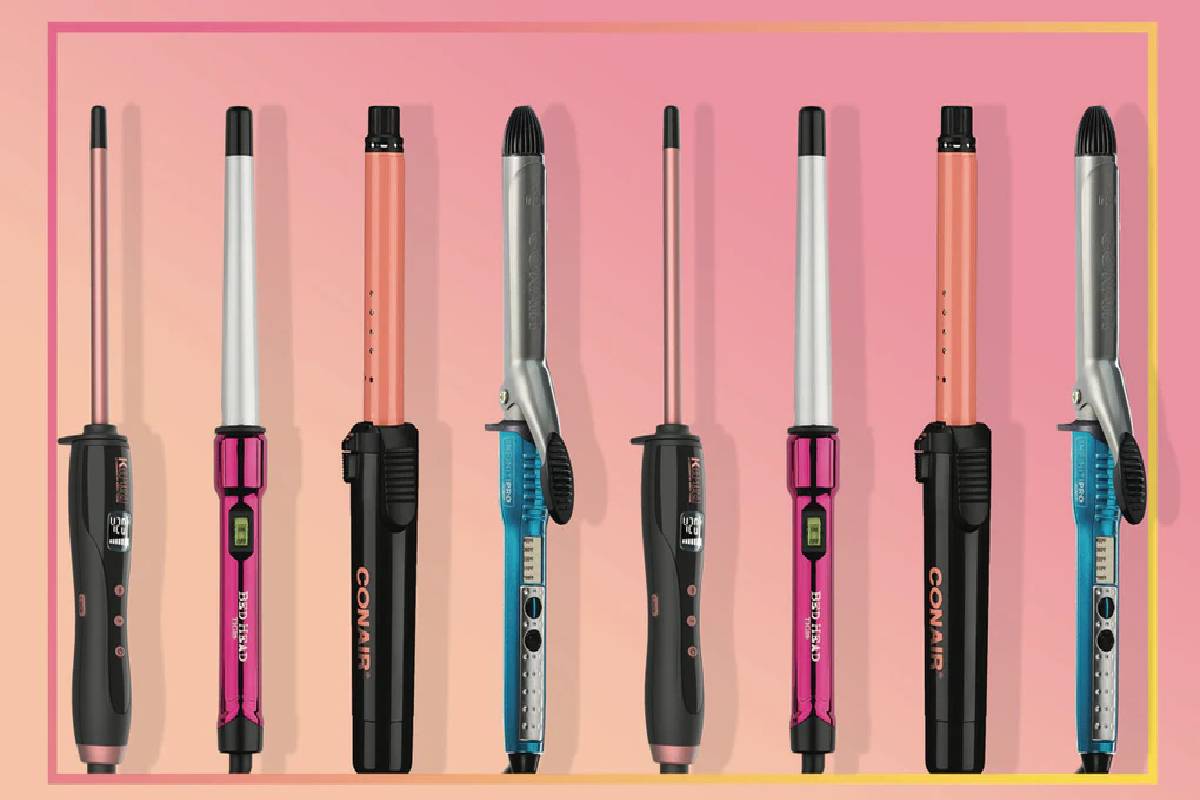 Best Curling Iron – The 4 Best Hair Curlers To Choose
Best Curling Iron
Buying the best curling iron is much more complicated than it seems. The truth is that probably is the tool for hair care more variants that exist now on the market.
There are cylindrical curlers without a curling iron, cylindrical curlers with a curling iron, conical curlers, automatic curlers.
The 4 Best Hair Curlers
To carry out this ranking, I have relied mainly on the evaluations and opinions of the people who have used it.
1. Babyliss C332E pro Curling Tong
The Babyliss C332E pro Curling Tong curler belongs to the family of curling irons with a clamp.
It is part of a range of cylindrical curlers of different diameters from the Parisian manufacturer.
In this case, I will describe the characteristics of the 32mm curling iron, but there are 4 models with smaller diameters and one with an even larger diameter.
It has 10 temperature settings between 110 ºC and 180 ºC, and it would have been nice if the maximum temperature was somewhat higher to tame the thickest hair.
It has a 1.8m swivel cord and has an automatic safety shut-off function. A couple of details to highlight are the cold tip to turn.
The tweezers without burning ourselves and the support to place the curling iron on any surface without damaging it.
Some aspects of improving would be that the temperature control moves when manipulating.
The curling iron does not have a safety lock. If our hair is very rebellious and thick, we can feel somewhat short of temperature.
2. ELEHOT 5 in 1 multi-function professional hair curler
The curling iron that we are going to analyze now consists of a curling iron with interchangeable heads.
The Elehot 5-in-1 professional multi-function curling iron model allows a relatively wide range of temperatures ranging from 80 ºC to 230 ºC.
Its curling cylinders' coating material is ceramic tourmaline that releases negative ions, which minimizes static electricity and leaves hair with a silky appearance.
It has an automatic shut-off function after 60 minutes and has a 1.8 m swivel cord.
The main characteristic of this curling iron is the possibility of exchanging the heads to make different types of curls with the same tool.
It has 5 interchangeable bars of different sizes and depending on the length of our hair and the type of wave that we want.
We can choose one or the other. It also comes with a built-in thermal glove to avoid burns when using it.
3. Rowenta CF3460 Precious Curls
The tweezers ranked number 5 are a 25mm diameter cylindrical curling iron with pliers.
The Rowenta CF3460 Precious Curls curling iron does not have a ceramic or titanium coating.
However, it is equipped with a coating called "Keratin & Shine" with argan oil.
It reaches the maximum temperature of 200 ºC in just 45 s, has a 1.8 m long cable.
An automatic shutdown function after one hour and a cold tip for safe handling.
One of its most valuable features is the built-in timer that helps you control the time to curl.
Depending on the program you select for your hair type, fine, regular or thick, the timer will beep at 5, 8, or 10 seconds.
You can also set the most suitable temperature for your hair type. For loose curls, a lower temperature and more marked coils, a higher temperature.
4. Braun Satin Hair 7 CU710
In this case, the Braun Satin Hair 7 CU710 consists of a cylindrical curling iron with a clamp, ceramic coating and ionic technology.
It has 9 temperature levels that adapt to your hair's thickness and curl type and how marked you want it.
Keep in mind that it is 24 mm in diameter, which will allow you to make medium curls, always assuming a medium mane or long hair.
This curling iron's highlight is the ionic technology that works to combat static electricity for frizz-free, smoother and shinier hair.
Some negative aspects are the mark that the curling iron leaves if you use it.
That it does not bring any complementary accessories, and it is not indicated for short hair.
In any case, this iron can be considered as a medium-high range as it is a brand that tends.
To pamper the design in detail and choose high-quality materials for its manufacture.
Also Read: Tape In Hair Extensions – Adhesive For Tape Hair Extensions